Live Chat and Shopify online store integration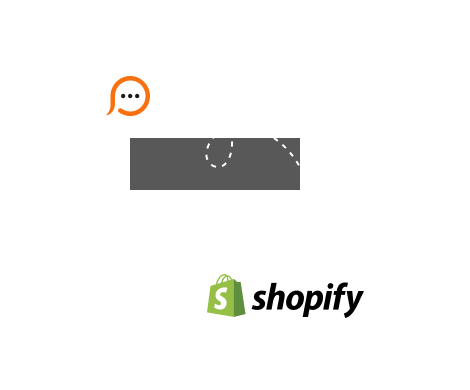 Provide Support offers fast and easy live chat integration for your Shopify online store. The chat button can be placed to a fixed position or added to any other position within your Shopify template. The fastest and easiest integration option is to add the chat button to a fixed position. We recommend this type of solution as it does not require technical knowledge and will not take much effort.
6 Live Chat Integration Steps
First of all you need to create an account with Provide Support or log into your account Control Panel if you are an existing user.
In your Provide Support account Control Panel, please follow My Account / Account Settings / Images page and select a set of images for your chat buttons. You can take a look at the available Live Chat buttons in our gallery.
Follow to My Account / Chat Button Codes page and choose there 'Fully Featured Chat Button Code with Uploadable Online / Offline Images' .
Follow Online Store / Themes in your Shopify admin.
Click "Customize" in your Current Theme section.
Click "Theme actions"in the bottom left corner and choose there "Edit code".
Find Layout / theme.liquid.
Copy the code you have generated and insert it before closing </body> tag in the editor. This will make the chat button appear on all pages of your website.
Check how the chat button looks with 'Preview' and save changes.
Continue customizing your live chat settings in your account Control Panel on Provide Support's website. Once you have finished with customizations and ready to assist your customers, please download the operator console, install it and log into it with your operator credentials. Your chat button will switch to online after this and your website visitors will be able to contact you in your support chat.