Live Chat for CoreCommerce Integration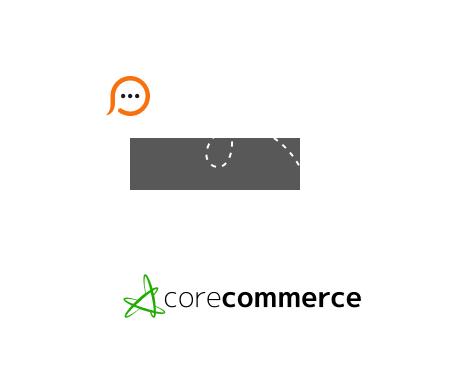 It's very easy to set a live chat service on your CoreCommerce website up and running. Provide Support live chat software integration with CoreCommerce shopping cart website will take a couple of minutes. Just follow there steps to reinforce your online store with cutting edge communication technology:
First of all you'd need to get the code for your live chat button. We recommend using our floating chat button code which allows placing a click-to-chat button to a fixed position on a browser window. To generate this type of code, please log into your Provide Support account Control Panel, follow there My Account / Chat Button Codes page, click 'Fully Featured Chat Button Code with Uploadable Online / Offline Images' and check 'Generate a floating chat button code'. You'd need to define the position of your live chat button on your website pages using vertical and horizontal settings.
Now log into your CoreCommerce admin and open there Design / Advanced Options
On Edit HTML / CSS tab choose footer.html from a drop down list
In the appeared editor window find closing </body> tag and insert your chat button code before it.
Publish your changes and check how the live chat button looks on your website.
You can change the image of your live chat button on the Account Settings / Images page in your account Control Panel
To appear online and start assisting your website visitors, please download and install the operator console and log into it with your operator credentials.
You can customize your operator profile in your Provide Support account Control Panel on the My Account / Operators and Departments page