Bigcommerce and Live Chat integration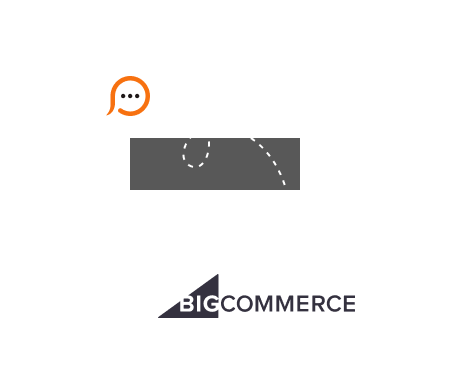 Bigcommerce online store solution is very intuitive in usage and loaded with lots of different features. However, it does not have a built into it live chat tool, that is why if you would like to reinforce your online store with live chat software, you'd need to integrate it as an application. Bigcommerce offers fast and easy integration for live chat tool. Please follow instructions below for Provide Support Live Chat and Bigcommerce integration.
First of all you'd need to log into your Provide Support account or register a free trial account if you have not had a chance to do this yet.
Once you have logged into, please follow My Account / Account Settings / Images page and select a set of vertical images for your live chat buttons. In our gallery you will find various images to match your website look and feel.
Now it's time to generate the code for your chat button. For this, open My Account / Chat Button Codese, proceed to 'Fully Featured Chat Button Code with Uploadable Online / Offline Images' and copy the code.
Then log into your Bigcommerce admin panel where you'd need to follow Apps and select Live Chat from the drop down list
After this 'Other Third Party Live Chat Service' option should be selected. Click 'Save' button to save your settings.
Now insert the code you generated on the Step 3, as the location for the chat button, please select 'At the top of the page' option and click 'Save'
That's it! The integration process is very fast and will not take you much time, effort and will not require technical skills. You can customize your chat tool further in your account Control Panel. Once you are ready, download and install the operator console application. To appear online and start assisting your website visitors, just log into it with your credentials.