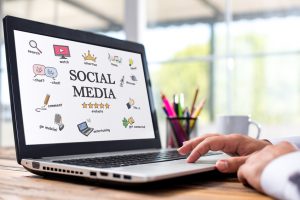 It is no longer a secret that social media channels are used for assisting customers on a daily basis. Customers tend to ask questions and resolve their issues publicly. In fact, 90% of consumers surveyed by Social Sprout have used social media in some way to communicate with a brand. Over a third (34.5 %) said they preferred social media to traditional channels like phone and email.
No doubt that listening to customers on social media has become the main priority for any business today. And the main challenge is how you respond to your audience. Obviously that building better relationships with your customers through social media can add up to huge wins when it comes to customer loyalty and your brand reputation. Before we start exploring the main secrets of social media customer support, here are statistics you cannot ignore:
Your customers are humans, so use the right tone of voice
Social media may become a battlefield for your customer service team. Each platform requires using the right tone for communicating with audience. Twitter will limit you to short messages which makes it a lot more difficult to get your tone and nuance right. Your responses on Facebook may be shared and discussed publicly. Here are some tips that will help you to understand the situation better and use the right tone of voice to provide excellent social media customer support:
If your customer sounds frustrated, express empathy and apologize
Be professional even if your customers use emoticons, slang or texting language
Explain everything carefully keeping in mind that your customers may be not fluent in your language
Never share private information publicly
Provide social media customer support in a timely manner
If your customers contact you on social media, they expect prompt replies. According to research put out by Lithium Technologies, more than 70% of users expect to hear back from the brand they're interacting with on Twitter, and 53% would like to get a response within an hour. Other researches reveal that 42% of customers who complain on social media expect a response within one hour and a lack of response could result in up to 15% customer churn.
First Contact Resolution matters
Only 2% of customers who were given an email address or telephone number on social asked for it in the first place. Other customers may feel frustrated and disappointed with the service after being transferred. Providing personalized support is possible on social media. If you do not wish to resolve the issue publicly, you can always switch to private messaging and solve the problem right away, without involving other communication channels.
Track your brand mentions
It's hard to provide customer service on social media if you don't have a way of monitoring when your brand is mentioned. However, there are lots of various tools that allow monitoring your brand mentions. Besides relying on third party tools, you need to monitor your social media profiles and respond to all comments no matter whether they are positive or negative.
Additionally, while customizing your brand mentions monitoring settings you need to take into account that your brand name may be misspelled and adjust your settings accordingly.
Offer your customers personalized experience
The main goal of personalized experience is creating the personal touch. It's not just mentioning your customer by name. If you really want to create the personal touch you need to go the extra mile.
Social media gives you access to tons of data about your customers. Just take advantage of what your customers say and do on Twitter or Facebook and use this information while communicating with them. No doubt, they will be pleasantly surprised and will share their positive experience.
Never miss a chance to go the extra mile
As a matter of fact, almost all customers who have been loyal to your company expect something extra. This can be additional discount, bonus or a birthday greeting card. On social media you can do even more – mention your customers' business pages or share their posts. This will not take much time and effort but will bring positive feedback.
On the other hand, you need to be careful while mentioning somebody or sharing someone's content as this may be perceived as promotion or giving preferences to some companies over others.
Respond to negative feedback
While posting reviews on your social media pages your customers fall into two camps: they share positive experience or give a negative feedback. Good and bad news shared publicly may make or break your brand. Thus it is important to be careful while responding to any type of feedback, even if this is a complaint.
According to New Voice Media a third of customers post online following inadequate customer service, sharing comments about your brand to their network and beyond. At the same time 52% of customers expect to hear back from brands within 7 days of giving an online review, particularly one that's negative or critical. This shows the significance of handling any type of negative reviews posted on social media channels.
Responding to negative reviews is one of the easiest ways to engage with your critics, learn from the customer first-hand, and showcase goodwill with your vocal customer base. In fact, this is just the best way to show that you hear the voice of your customers.
Leaving a negative feedback unanswered and hoping the issue will blow over is the fastest way to ruin your company's reputation. On the other hand, if you respond and show that you are doing your best to solve the issue, your customers and prospects will see that you care.
Here are a couple of tips for handling complaints on social media:
Sincerely apologize and show empathy
Thank your customers for their time to provide a review
Be human, transparent and never go negative
Before moving to a private conversation, respond publicly
Respond to review in a calm manner showing that you have read and understood the issue
Reassure your customer and provide explanation about the reason of the issue and describe how you are going to resolve it
Offer a bonus as a sweetener
Avoid including your business name and location in the reply, so that the negative feedback is less likely to be found in search engines
Here is an example of a response to a negative feedback:
[Customer Name]
Thank you fro your feedback. We are sorry to hear about your bad experience. This is definitely not the standard of the service our customers have come to expect from us. Our main priority is to keep our customers happy and provide excellent customer service. Please contact us, as we would like to make up for your disappointment. [Add here information about contact channel and your name and position in the company if you would like to handle this personally].
No matter how fantastic your brand is, mistakes happen. And thus customers feel upset and start complaining. The main secret of social media customer support is to monitor and respond to any type of feedback, showing your customers that you are here to help them and to solve any type of issues they have faced.