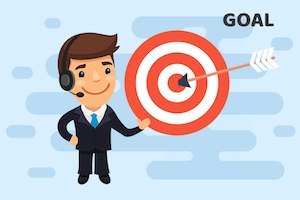 The French writer Antoine de Saint-Exupéry is credited with saying "A goal without a plan is just a wish."
It is generally understood that the goal in customer service is to have effective communication with customers, which will result in customers being satisfied and will produce more revenue for the company in the end.
However, what is effective communication? What does it include and how a company can achieve it? Breaking down your plan into smaller sections which are easy to understand and convey to employees is the way to go.