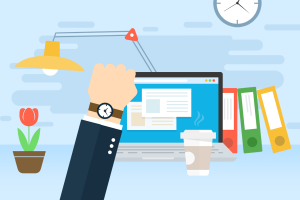 Have you ever encountered a situation when you would click the live chat button on a website promising instant online help and you would not reach anyone? I did. At other times, I would contact live chat support and instead of finding an answer to my question, I would be escalated to another person who would say that they will check the information and email me later.
I do understand that some questions take research and some issues take time to be diagnosed and fixed.
And still, I feel frustration in many such situations, especially when I have to explain the issue over and over again to another agent or repeat the same things in email later. As a customer, I want to be helped here and now while my question is still relevant and the issue is current.
Perhaps similar customer experiences are the reason first contact resolution remains an important metric in customer service. According to the Customer Experience Executive Report by CCW Digital, 70% of customers consider first contact resolution the most important factor when interacting with a company, yet only 10% of companies believe they excel at its delivery. >>>