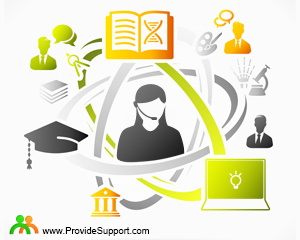 There's no doubt that in the 21st century technology has dramatically changed the teaching and learning process. The Internet and personal computing are the things the modern students were raised with, and nowadays you can hardly find someone who could imagine learning without technology engagement.
How Do You Keep Up-To-Date?
Innovations have changed the ways in which we get knowledge, develop skills and communicate, and education institutions everywhere are subject to the global trends too. They turn to new technology in order to be flexible, able to react in time and deliver the best possible experience to every member of their communities.
Live Chat technology provides an easy, quick and convenient way for education institutions to connect with applicants, current students, parents and alumni. Many colleges, universities and training centers are taking advantage of it and succeed to improve their credibility, increase online enrollment and application rates while significantly reducing the volume of telephone calls and email inquiries.
With the help of some education institutions who have used Live Chat, here are 4 stories of how it impacts learning and business process and what benefits Online Help brings along. We are grateful to our customers who agreed to share their experience with Live Chat for education and provided testimonials to our service.
1. Empower Your Help Desk Team with the Right Technology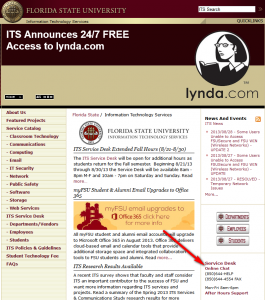 Here is what Sandra Gillespie, Sr. Information Specialist in the Office of Telecommunications, Florida State University, communicates to us about how Live Chat software is used at the university and what features their operators find most helpful:
"The Office of Telecommunications at Florida State University uses this feature primarily in a help desk context. Therefore, our audience of users is limited mainly to the faculty, staff, and students of our university who need assistance with telecommunications services. An average of four OTC operators are logged in on a daily basis. According to our customers, the chat software is a wow-factor on the OTC website…" Read more
2. Impart A Professional Image and Attitude through Your Website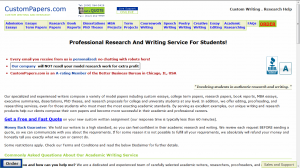 Anna Popielarz, General Manager at Custom Papers LLC shares another great insight into Live Chat. It appears that the Live Chat tool increases credibility and makes a great professional impression on prospects. And the project coordinators team considers the key benefit to Live Chat its simplicity and ease of use. Here's what Anna says:
"Provide Support has been incredibly instrumental in boosting our sales. Our clients appreciate the ability to gain instant access to our project coordinators, to verify that we are not "robots" (in their words) and that we can answer their writing questions in immediate fashion (as opposed to sending emails and then waiting for responses). We, in turn, appreciate the ability to communicate with clients in a quick and easy fashion…" Read more
3. Make Prospects Feel Welcome and Comfortable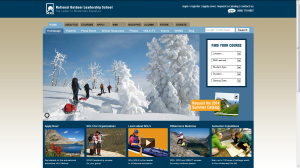 Brad Christensen, Creative Director at National Outdoor Leadership School reveals how adding Live Chat to their website has helped the school to increase reach to potential clients, specifically those who might be uncomfortable or hesitant to make a phone call for some reason.
"ProvideSupport is a great way for us to interact with our prospective students and parents. Chatting is less intimidating than a phone call for shy students or people who have questions they find embarrassing. ProvideSupport is also perfect for people who are at work or otherwise unable to call, which allows NOLS to be accessible to a broad range of people."
4. Let Your Support Team Enjoy Their Job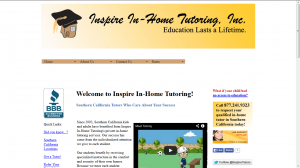 Jenny Cleveland, Academic Problem Solver at Inspire In-Home Tutoring writes on the benefits that adding Live Chat has brought to their tutoring service, including some compliments to our company (thank you, Jenny).
"We used another chat client previously, and switched to Provide Support mainly because the value far exceeded the competitor, while still providing us with a great chat interface. The code and instructions are clear and easy to use, and Provide Support does just that — they provide great support to their clients. When I contacted Provide Support for technical support, they were very knowledgeable, helpful, and patient! The chat icon looks great on our website, and we love that our clients have the option to contact us online! Thank you, Provide Support!"
Some of the other benefits that Provide Support Live Chat offers to colleges, universities and training centers include the following:
 Efficient staff multitasking. A single representative can easily chat with multiple visitors at the same time without any stress.
 Flexibile notifications for operators to eliminate any delays in their responses. Notifications for visitors when the agent has responded.
 Offline messages delivered to operators' emails.
 Ability to create unlimited departments, such as for example Admissions, Distance Learning, Help Desk, which improve the quality of the customer experience.
 Customization and branding options that enable easy blending of the support service into the design of your website.
 Co-browser which allows the service agent to see the page the visitor is looking at and better understand their inquiry or request. It also enables the agent to redirect the visitor to other pages of the website to refer them to the necessary information.
 File transfer to share files such as brochures, application forms, schedules and images during live chat
 Pre-written "canned" answers to give instant responses to common questions like directions, program descriptions or deadlines, and other general information.
 Support for Windows, Mac OS and Linux operating systems, as well as browser-based chat client.
If your website is still lacking an easy and convenient way to communicate with the visitors, Provide Support offers a 10-day free fully functional trial which allows you to test all the features in real-time on your website and decide if it's a fit for your institution.
24/7 support service is available to all our customers. If you need any help, we will be happy to see you in our chat!
Thank you to all our clients for providing great testimonials to our service!

Latest posts by Julia Lewis
(see all)