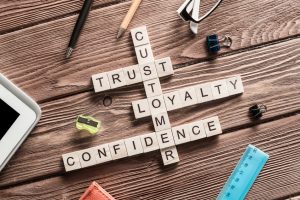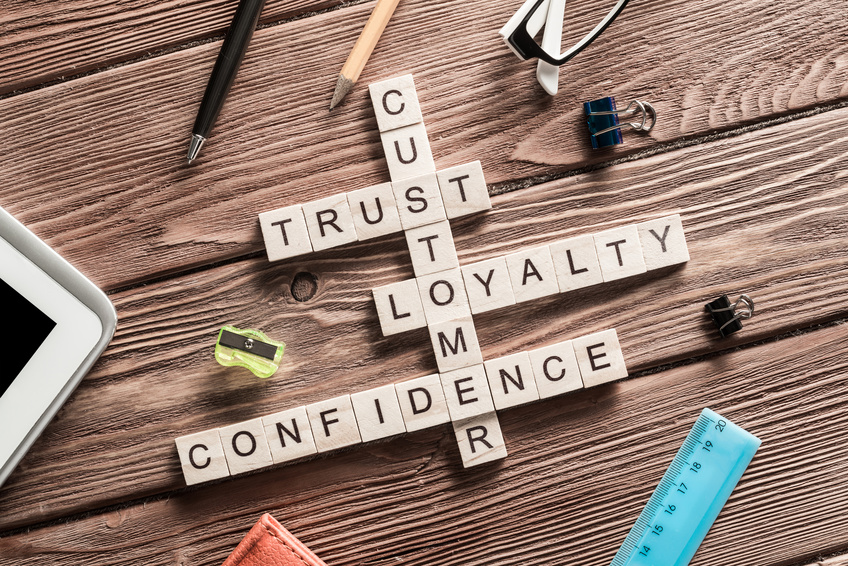 Put simply, high trust is a dividend; low trust is a tax. In fact, in our increasingly low-trust world, trust has literally become the new currency of our global economy. — Stephen M.R.Covey
Digital innovation has transformed today's business world: it has changed business environment and performance, as well as the whole landscape of customer choice. Today's customers are more demanding, knowledgeable and selective, and the ways how they connect with brands nowadays largely define the key dimensions that shape up business relationships of the new digital era.
How do consumers decide whether to trust a company? What factors drive people to believe a company is credible and respectful? How can customer service impact your company's image and help build more trust with customers? In this post, I would like to highlight the drivers of customer trust in today's digital world, and suggest a few tips on how business can gain more trust and loyalty from its customers.
Although customer trust has always been central to reputation and business relationships, the concept is not easy to define and measure. Let's discover some scientific principles associated with trust and then dive deep into the customer's mindset to get a clearer picture of how it works.
The Trust Project at Northwestern University, an initiative designed to advance the study and management of trust in business and society, shares decades of research about this complex concept and resolves it into the four key components: competence, benevolence, integrity, and predictability.  What stands for each of these in terms of business and customer trust? Let me share with you what I found while researched the materials on the topic. Take a read and let me know if you have any thoughts on customer trust.
How Four Dimensions of Trust Apply in Business
Competence
Competence in business covers technical and operational matters that correspond to the product features or service quality itself, as well as the way you manage the operations within your company. In other words, competence is related to abilities, commitments, knowledge, and hard skills your staff demonstrates towards customers.
Poor usability / visual design and lack of ownership are among major drivers of distrust in digital experiences. At the same time, a demonstrated commitment to excellence and innovation makes a real difference for prospective customers and often positively influences their purchasing decisions.
Benevolence
Benevolence is more closely related to the impressions customers get as they deal with the staff and, more specifically, soft skills your employees demonstrate as they interact with customers. At this stage, an emotional connection with a brand emerges and starts developing, and the result of it largely comes down to whether customers believe the company has their best interests at heart and cares about them as a customer.
The success of maintaining customer trust within this dimension also depends on your ability to trust customers in return, make them feel their opinion matters and show your gratitude for doing business with you. It's also important to keep in mind that given there's enough trust on the part of the customer at this stage, you'll have a chance of hearing their concerns if any. Otherwise, if you fail to create a meaningful connection, you won't even know why they decided to leave and what exactly went wrong.
Brands are all about trust. That trust is built in drops and lost in buckets. — Kevin Plank
Integrity
Integrity corresponds to the ethics and values that shape and guide the company. It largely refers to company's honesty and ability to keep its promises, but also owes to the shared values that underlie more meaningful and purposeful connection with a customer.
It's in our human nature to feel good about ourselves when we do business with a company that shares our own values and, for instance, makes an effort to go green and take care of the environment, or supports a social initiative aimed to make this world a better and safer place. This kind of connection creates joy and lets us enjoy a positive association with the brand, and consequently results in more trust and long-lasting loyalty.
Predictability
Predictability includes brand reputation and customer expectations toward a brand based on information they gathered and learned. According to a scientific research, certainty builds optimistic outlook and inspires more positive impressions.
Companies that keep their promises and operate transparently enjoy more trust as their customers are more likely to share their positive experiences and spread a good word through social media. Besides, dealing with customer complaints professionally via social can positively impact consumers' trust, too. While some businesses consider it's safer to keep sanitizing content and taking negative consumer conversations offline, those who manage to resolve it positively in public reap even bigger reward in terms of customer trust. No surprise, customers don't expect you to be faultless.  However the way you fix things when they go wrong proves what your business is worth and if they can trust you
Over to You
Have you ever thought of customer trust as a four-dimension concept? Do you know how to earn your customers' trust? Tell us your story through the comments section, we would love to hear from you. And as always, thank you for reading our blog!
Provide Support is a leading software provider in customer service, offering live chat and real-time visitor monitoring tool for websites. Empowering customer service with live chat www.providesupport.com

Latest posts by Julia Lewis
(see all)