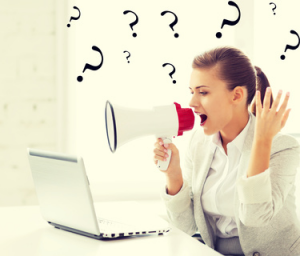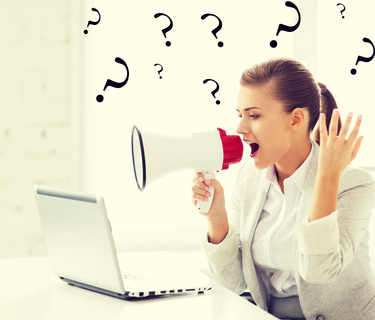 As most business owners already know, it's all too easy to lose valuable customers in today's competitive, accelerated, consumer-powered marketplace. And providing terrible customer service is one of the fastest ways to make it happen. So why do we still see so many examples of companies offering awful customer service? There might be 6 major reasons for that:
Failing to realize the cost of bad customer service
Some businesses simply fail to realize and acknowledge the importance of customer service and, particularly, the financial impact of poor customer service on their organizations. Here's some curious statistics to get you rethinking your customer service strategy:
89% of consumers have stopped doing business with a company after experiencing poor customer service (RightNow Customer Experience Impact Report).

86% of buyers will pay more for a better customer experience (CEI Survey).

45% of US consumers will abandon an online transaction if their questions or concerns are not addressed quickly (Forrester research).
Not building a customer centric culture
What does it really mean to be customer centric? Customer centricity actually goes further beyond just offering outstanding customer service. Customer centric strategy is based on putting your customers first, at the core of your business. It's about measuring what matters to your customers, designing processes and policies from the customer's point of view, engaging with customers from the get go and being committed to customer success. Ultimately, building a customer-centric culture is a forward-looking and profitable strategy for any business.
Not having a dedicated customer service team
Who's responsible for customer service at your business? Do they have enough time for customer support in their daily workflow? Do they possess the needed skills for providing a really great customer service? Are they equipped with the right tools to serve your customers effectively? No matter how small or big your business, having a customer service team totally dedicated to supporting your customers (and trained to do it right) is a 'must-have' aspect of any successful business.
Hiring the wrong employees
When it comes to customer service, in most cases it's the people who make all the difference. Are you sure you're hiring the right people to do the customer service job? It's not only about having the needed skill-set, being a great listener and an effective communicator. It's more about having passion for this kind of job and really enjoy doing it. Some people are just not cut out for customer service work, and hiring them for customer service positions might just do more harm than good for your business.
Not empowering your customer service frontline
Customer service is more than answering simple questions about your products or services. When dealing with complicated issues and complaining customers, your customer service agents have to be real decision makers and problem solvers. Are they empowered to take responsibility and make it right to the end when things go wrong? To ensure customer satisfaction, your customer service team needs to be authorized to make decisions on their own and act quickly, responsibly and effectively in difficult situations.
Refusing to invest in customer service training
True professionals in any field are lifelong learners. The same pertains to customer service which is a hard and challenging job. So no matter how good you think your customer service reps are, there's always room for improvement, and investing in it would pay off in a number of ways such as:
Higher employee engagement

Improved customer service skills

Enhanced customer satisfaction

Increased profit for your business
Bottomline
Customer service plays a crucial role in customer acquisition and retention for any business of any size in any industry. Can you really afford to keep losing your customers simply due to lousy customer service and your inability and unwillingness to keep your customers satisfied? If not, it's about time for some serious changes in your customer service strategy in order to take it to the next level.
Provide Support is a leading software provider in customer service, offering live chat and real-time visitor monitoring tool for businesses: www.ProvideSupport.com

Latest posts by Mary Shulzhenko
(see all)