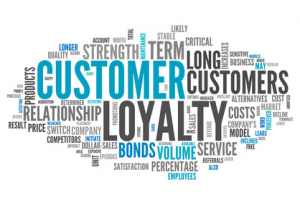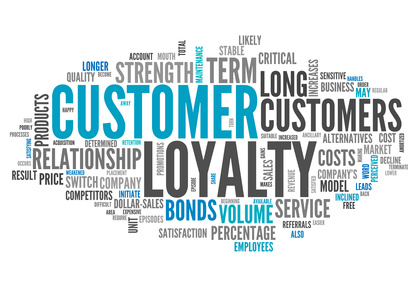 In today's marketplace too many companies tend to obsess over getting new customers instead of focusing on the ones they already have. Looks like businesses are putting all the energy and effort into giving out heavily discounted offers to attract new customers and do not care much about longtime relationship.
Ironically, buying growth through discounts, sales promotions and advertising is more expensive than retaining current customers. And while in the short run this strategy can fuel the growth and bear fruit, you cannot maintain it in the long run unless you have customer loyalty.
Why is generating loyal customers so important? What does it take to create customer loyalty and what benefits can it bring to your business? In this article I'd like to share some insights on the significance of customer loyalty and how to get more of it.
The only number you need to grow
According to Frederick F. Reichheld the author of The Ultimate Question, the only path to profitable growth and business success is in treating customers right, or in other words, in a manner that is worthy of their willingness to share their positive experience with friends or colleagues. Reichheld's way of measuring how well an organization treats the people is based on a single simple question "On a zero-to-ten scale, how likely is it that you would recommend us to a friend or a colleague?"
Reichheld also introduces the NetPromoter Score (NPS) metric which is simply the percentage of 'promoter' (who respond with a nine or ten) minus the percentage of 'detractors' (who rate the company six or below), and according to the research conducted by Bain & Company, the average US company has a score of 10% to 20%.
If people feel they are treated right, in a manner that is worthy of their loyalty, they are likely to buy more over time or devote a larger share of their wallets to the company they feel good about. A loyal customer may not necessarily make frequent purchases because of a reduced need for a product or service, so it's not always about buying again and again from the same company. But if they believe that it offers superior value and also feel good about their relationship with the company, they are willing to promote it. The more 'promoters' your company has, the bigger the growth.
What does it take to treat customers right?
How do you go about creating a successful and loyal relationship with your customers? What does it take to serve them in a manner that will earn their heads and hearts? While many marketing gurus will tell you that you should go above and beyond for over-the-top customer service experience, the Harvard Business Review research Stop Trying to Delight Your Customers argues that companies spend too much time and effort trying to figure out how to exceed customers' expectations, when simply addressing the basic need will do.
The research suggests that making the customer service interaction easy – and helping customers solve their problems efficiently and effortlessly – is the best path toward building customer loyalty. During a three-year period, more than 75,000 B2C and B2B customers were surveyed about their recent contact-center interactions, and as a result the authors introduced the Customer Effort Score (CES) emphasizing that companies should focus on reducing the effort customers have to make. Doing so increases the likelihood that they will return to the company, increase the amount they spend there, and speak positively (and not negatively) about it — in other words, that they'll become more loyal.
5 straightforward tactics to make it easy
So how do you go about ensuring an easy-to-navigate process that addresses the customer service needs? Findings from the study are summarized by five loyalty-building tactics that companies should adopt:
1. Reduce the need for repeat calls by anticipating and dealing with related downstream issues
2. Arm reps to address the emotional side of customer interactions
3. Minimize the need for customers to switch service channels
4. Elicit and use feedback from disgruntled or struggling customers
5. Focus on problem solving, not speed.
There is little to argue with here. When it comes to service, companies create loyal customers primarily by helping them solve their problems quickly and easily. Certainly the main point is a need to put your customers first and commit the effort into serving them well. So the key to building loyalty is creating a customer-oriented company. Because only through efficient customer interaction you can know their needs and find out the best ways to cater to those needs. The more you commit, the clearer you see new opportunities for growth.
My Key Takeaways
Having more than four years loyal relationship with a company that really cares about making its customers and employees happy, as well as making its customers' clients and staff lives easier, I especially enjoyed these great thoughts from the sources I used for this post:
We buy from a company because it delivers quality products, great value, or compelling brand. We leave one, more often than not, because it fails to deliver on customer service. Stop Trying to Delight Your Customers
If you truly care about your company's effect on its customers' lives, you won't even be tempted to stop with a score. You will use the score as a prod, an incentive, a reminder that you can get better as an organization. The Ultimate Question
Over to you
How is customer service success and customer happiness measured at your company? Are you struggling to grow profits, cut call-handle time or achieve better NPS/CES rates? Got a great customer loyalty story or ideas to share? We would love to hear your thoughts, so you are always welcome to add them into the comments.
Provide Support is a leading software provider in customer service, offering live chat and real-time visitor monitoring tool for websites. Empowering customer service with live chat. www.providesupport.com

Latest posts by Julia Lewis
(see all)