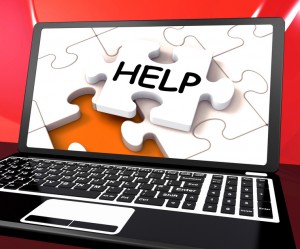 Customers today want to use a breadth of communication channels for customer service, and while their preferences are quickly changing, they expect to receive seamless and consistent online experience across all the channels available to them.
Strong online presence across multiple channels is no longer an option, it's an essential part of matching up evolving customers' needs and behaviors. In this article we would like to take a look at the reasons behind the demand for omnichannel customer service, consider its most challenging aspects and share ideas and thoughts on how these challenges can be tackled using Live Chat software features.
 Reasons Behind Omnichannel
With a huge potential and awareness of new digital era, customers are getting more savvy and knowledgeable. New communication channels pop up fast and furiously, and dramatically change the way customers interact with companies. No longer they tolerate long response and resolution times, expecting companies to react quickly and efficiently to their requests. And there's no surprise that the new norm of 24/7 digital connectivity has raised the bar on customer service response time expectations from days to just hours or minutes.
In case of any problems, concerns or questions, customers try getting in touch with companies through the channels that are most convenient to them, and if support team members fail to deliver a timely response, customers are likely to revert to alternative channels. Having to repeat information as they move between channels might be a prime source of frustration. Customers now want to see all of them tied together.
In a perfect world, customers expect to be able to contact the same customer service representative and to pick up a customer service interaction about the same issue right where they last left off. That's what consumers expect from good customer service in terms of omnichannel.
Cope With Those Expectations
Put it the other way around, customers don't want to wait, repeat themselves, and get bounced between queues and systems. Live Online Chat software offers a perfect range of features to address these challenges and achieve a better customer experience.
 1. Provide Instant Access Through Multiple Channels
Adding a Live Chat button to your website lets your customers contact your Customer Support instantly and get their queries resolved as soon as possible. You can also integrate it with various social networks (Linkedin, Facebook, Twitter, Google+) as well as add a chat link to it to your e-mail signature, making it easy for customers to reach out to you whenever they run into a problem, need a quick answer or have an information request.
 2. Ensure Consistent and Efficient Communication
Rich with multiple advanced features, Live Chat gives your team an ability to effectively collaborate and seamlessly transfer a customer to the right department or agent to address their inquiry. The conversation is simply being continued with no need for the customer to go through the whole story again.
Real-time Visitor Monitoring can be used to benefit your Customer Support team in a number of ways, but our favorite feature is Passing Information from Your Website Scripting to Operators. It lets you connect the customer's question with his membership history on the fly and find the most appropriate way to address the customer's issue in the shortest time. If you would like to find out more on this feature implementation you're welcome to read our blog article about it here.
 3. Keep History Records For Each Customer
At the end of each Live Chat session, you receive a detailed e-mail transcript of the conversation in real time. This enables you to create a powerful database available to all Customer Service team members to keep track of a history of your online communication in one place. And if you run a post-chat survey, customer comments are included into the chat transcript as well so that you could find out if something have gone wrong, and your attention and possibly a follow up is needed.
 Over To You
Do you use any of these Live Chat features to deliver seamless customer experience at your company? Are there any other tools or strategies you benefit from in terms of the omnichannel approach? Please, let us know about your experience in the comments below.
Provide Support is a leading software provider in customer service, offering live chat and real-time visitor monitoring tool for websites. Empowering customer service with live chat. www.providesupport.com

Latest posts by Julia Lewis
(see all)