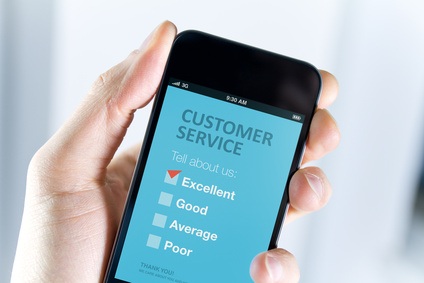 On this page I am going to convince you (or at least attempt it =)) that setting up customer survey is a thing totally beneficial to your business. If you are a live chat user, it is almost a crime not to use surveys, since they are ready made and available for you to use, giving you unlimited options for customization.
If you don't have a live chat on your website yet, the benefits brought up by surveys are another great reason for you to consider this tool for your business. Along with live chat you get so many other perks, such as real-time monitoring, traffic stats, co-browser, geo-location map, page push, customer survey – all at a very reasonable not to say low cost, that's it's a truly worthy investment which pays off in spades. If I got you interested, check out our free trial, the link is at the bottom of this page.
Getting back to surveys,
What exactly are the benefits and how you can use the information obtained through a survey?
You can learn a great deal from your customers on how to serve them better. Customer survey is a great source for this type of learning. Through monitoring customer feedback and making appropriate changes to your customer service approach you can enjoy a greater rate of customer satisfaction.
Together with chat transcripts customer feedback finds a great use in the customer support training programs. Both these features give you the ability to see how each agent is performing, are there any common mistakes that they make which lead to a certain type of feedback. You can see their strengths and weaknesses and based on that provide a more focused training. Some agents may lack technical knowledge, some may require extra soft skill training. Having customer feedback on hand allows you to prepare more robust and well-rounded individuals to work in your customer service.
Customer service, although supposed to address any issue there and then on the spot, in reality does not always work like that. Sometimes it takes more than one interaction to solve the customer problem or give them fuller information about a product or solution they are searching for. Besides, customer service reps are people, and they do make mistakes, irrespective of their level of training. You may not have the time to read through all of the transcripts, but if you run a post chat survey, customer comments can be a first sign that something might have gone wrong and your attention and possibly a follow up is needed. Correcting customer service mistakes will allow you to save more leads and retain more current customers if you take immediate action.
Customer survey is a thing that can be stretched into infinity, in terms of the questions you would like to put on it. Depending on the nature of your business and your goals you may have different types of questions you would like to ask your customers to help your product development and/or marketing, such as "Where did you learn about us?", or "Do you have any suggestions for improving our product/service?". Just make sure not to go overboard with the survey volume, as customers may not enjoy seeing the number of questions you ask them to answer.
Post chat survey is another platform for increasing your social media engagement. In one of the previous articles here https://www.providesupport.com/blog/growing-facebook-following-with-live-chat-part-2/ we discussed how you can add a Facebook like widget to your post chat survey form. It's a cool and unique trick to build up more connections, so check out that post.
You should view customer survey not only as a means to receive direct benefits for your company, but also as a tool to engage your customers with your business, to become emotionally connected. If you avoid long and cumbersome survey forms and just genuinely ask the customer if they did enjoy the service or what they would like to add to it or improve in it, they are going to feel invigorated. If you let them know that you care about them, that their opinion is truly important to you, you will only earn more loyal and satisfied customers. So don't be self-centered with the survey.
Get inspired from the positive comments that you receive, and let your agents be inspired too. It's important to have a feedback and retain connection with the customer. Even if there is an occasional negative comment, it can only help you stay grounded, see how you are performing in reality. Positive feedback plays an important role in this, pulling you forward while being pushed from behind by the negative one.
On the whole, don't discard and underestimate the information that the comments of the customer provide you and use it to grow your business. Just make sure you respect the customer's time and don't ask them to answer a ton of questions in one go. Ask only what's really important to you, what you can make use of here and now to improve your service.
Get better!
For those who would like to sign up for the live chat free 10-day trial, here is the link: https://www.providesupport.com/signup/index.html

Latest posts by Maria Lebed
(see all)