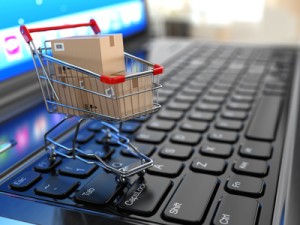 According to eMarketer's latest forecasts, worldwide business-to-consumer (B2C) ecommerce sales will increase by 20.1% this year to reach $1.500 trillion. Due to growing demand on online shopping more and more retailers expand their business to online stores. Such bricks and clicks companies are more flexible and offer their goods both in-store and online. However, small businesses which offer their products only online have also found their niche in successful ecommerce sales.
Not only online shopping convenience and popularity result this rise. Modern market of content management systems (CMS) and shopping cart software lets retailers create their online stores from scratch without taking much effort and spending much time and money. The number of such websites grows rapidly. However, to create the website is not enough to start selling right away. So, what do online business newbies need to do to achieve ecommerce sales success?
Work hard to achieve success
As James Cash Penney said – "Growth is never by mere chance; it is the result of forces working together." If you are starting your online business you should take into account lots of different facts and choose the right strategy which will result in boosting your sales. Here are a couple of useful recommendations for bringing your ecommerce business to a new level:
Increase your visibility: drive more traffic to your website by optimizing it for search engines, share your content and talk to people on social media.
Take advantage of email marketing: build a list of loyal customers and prospects and share with them information about your promotions, discounts and products updates. Include a link to your live chat to your email signature and let your customers and prospects get in touch with you right from newsletters.
Increase your online store usability: offer nice images of your products, make your website easy to navigate and optimized for mobile devices.
Your customers are your biggest assets
Exceed your customers' expectations and offer them top quality customer service. This will guarantee they stay with you and continue shopping in your store. But how to make them happy?
Talk to your customers: by utilizing modern communication channels like live chat software you will be able to answer your customers' questions in real time and deliver great customer experience.
Prevent your shopping carts from being abandoned: lots of shopping cart software providers offer a feature which lets follow up those website visitors who left your website without purchasing. In some cases this works while in others they get a follow-up email too later after purchasing on another online store. If you utilize live chat software on your website you can monitor your website visitors, check what they have put to their baskets and invite those ones who have empty shopping carts or stay on some pages for a long time. In our blog we offer a great article which provides useful tips and tricks on how to address abandoned carts issue.
Increase your brand awareness: do not forget that social media channels exist and the more transparent you are and the more information about your business and company you share the higher is the chance your brand will be recognized and recommended. That is why it is important to work with social media and communicate with your customers on Twitter, share your experience on LinkedIn, post your products on Pinterest and run your blog with useful recommendations, best practices and interesting stories. Do not forget to integrate your live chat tool and let your prospects message with you directly from your blog or social media channels. Provide Support Live Chat software provider offers various integration options for WordPress blogs and different social media channels.
Are you interested to find out more on how Live Chat can help to increase your ecommerce sales and ROI? Check in this blog what Live Chat software users say about Live Chat importance for ecommerce and experience live chat software first hand by clicking the live chat button on this page.