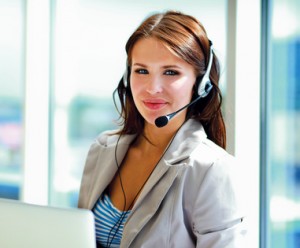 Live chat has been adopted by many ecommerce websites over the recent years. Not without a reason. According to a study by Forrester, 44% of online shoppers consider live chat one of the most important features a website could offer.
What effects has live chat produced for ecommerce? Are there any real benefits, or is it just another popular trend?
We contacted the owners of 3 ecommerce stores and asked them how adding live chat as a contact option in their online shop has changed their business. Here is what they had to say on this.
Ecommerce Taking Advantage of Live Chat
1. Sujan Shah, the Managing Director of carrier bags online shop http://www.carrierbagshop.co.uk/: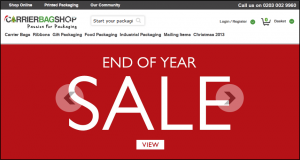 "The live chat messaging system has allowed our team an innovative new way to service our clients' enquiries. The solution was very easy to set up, to use and the cost is minimal. I have completed entire sales with customers purely through the messaging system. Our staff experience greater productivity whilst using the product as they can contact other staff and telephone people whist dealing with the customers' issues. The image that is gives our company is fantastic too. People are always excited and impressed with the ease of use and gives people great confidence when trading with us. It is a product that I would recommend whole-heartedly. Thank you!"
2. Jim Drucker, President of online comics bookstore http://www.newkadia.com/: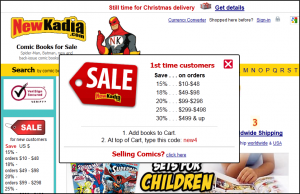 "Live Chat has more than paid for itself. First, customers have told me that they feel more confident buying on my e-commerce site because they can contact someone easily. Second, I'm able to immediately answer questions about products and have seen how that has increased sales. Third, I can view when someone is on my shopping cart page for an extended time period and can contact them to help them complete checkout. There are several other great reasons: I love ProvideSupport, including a very knowledgeable customer service department which really knows how to help you. ProvideSupport is an unqualified success for my website."
3. Doneen St.John, Co-Owner of candle and soap supply retail shop http://www.bittercreeksouth.com/: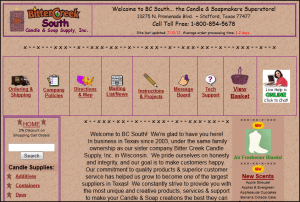 "We have been very pleased with Provide Support's live online chat system. We used another similar service previously and decided to switch to yours because it had more of the features we wanted and was a better value. Since switching, both our employees that use it and our customers have been very happy. We enjoy being able to separate our chats by department so the customers are directed to the right person. And the emoticons allow our chat operators to add some personality and extra friendliness to the chats, which we feel makes our customers more comfortable. We also love having transcripts of each chat emailed so we can refer back to them later. That comes in very handy!"
Does your ecommerce store offer live chat support yet? You can get started with our free trial and take advantage of the following benefits.
The Benefits of Live Chat Support:
Real-time visitor monitoring to track your shopping cart pages
Proactive chat to offer help to users who are stuck at the shopping cart or switching between the pages in search of more information
Co-browser to proactively navigate buyers between website pages to show other products or refer to important information
Multi-domain support on a single license to add live chat to all of your ecommerce stores
Multiple departments to direct clients to the right support person
Customizable start chat and offline forms to collect additional information, such as email, phone, buying preferences
Post chat survey to ask for direct customer feedback and improve your service
Chat transcripts to store your previous communication with the customer
Many ecommerce businesses have enjoyed great benefits from implementing live chat. See if the tool can work for you too. We hope it will be a great help to propel your business to the next level.

Latest posts by Maria Lebed
(see all)