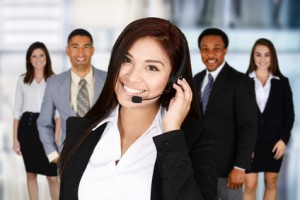 Lots of businesses today use Live Chat software for their online customer communication needs. From small start-ups to major corporations, companies choose Live Chat as another customer service option for its high speed of resolution and incredible ease of use. Whether you are selling software, clothes, gifts, machinery, parts, books or any other type of product, Live Chat is a must to ensure consistently great customer service and high customer satisfaction rates.
Yet, it takes time and experience to use it the right way and utilize its features to the fullest. If your website visitors seem reluctant to start a chat with you, check out these tips that are easy to apply and proved to be very effective. I hope they would help you unlock its full potential and enjoy a greater rate of customer engagement.
1. Ensure Live Chat Visibility
Undoubtedly, if website visitors can't find a Live Chat button on your website, they won't be able to make chat calls to your support team. It's critical to make sure the Live Chat icon is big and bright enough to articulate a clear call to action. To reach a high-scoring rate we recommend you to use colors that will make the chat button icons stand out and not get lost among other website content. It's also a common good practice to fix the Live Chat icon to a certain position on your web page, so that when a visitor scrolls the page down the button always remains visible.
2. Add It across All of the Website Pages
Gone are the days when website visitors had to visit the Contact Us section to get in touch with a company representative. These days, online consumers expect to have everything at hand within the same webpage, so adding Live Chat buttons to every page of your website really makes sense. It definitely saves time when your website visitors need some additional information or quick assistance with their purchasing decisions. Besides, it's also a good idea to tailor chat button label texts according to relevance of page content (e.g. "Chat now to complete your order" on checkout pages or "Schedule a Demo" on pages with detailed product description and pricing).
3. Use Proactive Chat Wisely
Many ecommerce businesses choose the strategy of proactive online customer service in an effort to get website visitors to use Live Chat more intensively. It usually implies quite an aggressive approach involving automated invitations popping up at the visitors as they land on a page, and keeping chasing them around as they continue browsing the website. Although an automated call to action can be good for customer engagement to a certain extent, being too pushy isn't actually a fine line to walk. In fact, too many first-time visitors find the automated impersonal invitations annoying and distracting.
In order to avoid the intrusive behavior that hurts customers' sense of privacy, we do recommend you to be very careful with the chat invitation function and make sure your messages are sent only to those users who presumably anticipate it. For example, a chat invitation can be triggered when a visitor spends too much time on a checkout page or a specific website section with complex information about a product.
4. Specify When Live Support Is Available
Many of us have had the experience of trying to contact online support when it's not available for some reason. While it's pretty understandable that many businesses can't run their online support 24/7, it stands to reason that it's important to set proper customer expectations and specify some fixed operating hours. If website visitors have a clear idea of when they can expect to find you available for chat, there's much more chance of getting more chat calls within your operating hours. This slight change on your website can make a huge difference and increase your company's credibility from the customer's perspective.
5. Integrate Live Chat with Social Media and Email Channels
To maximize your reach and engage more customers, make sure you add Live Chat buttons and links to your Facebook, Twitter, LinkedIn, Google+ pages, and also include a link to chat into your email signature. This step will help leverage your social media marketing efforts and increase live chat conversion rate at the same time, generating more quality leads for your business.
6. Keep Pre-Chat Form Simple
No question, gathering some initial information about a customer before chat lets your support reps serve them better and faster. However, asking for too much detail can do more harm than good. If the pre-chat form looks too complicated and takes more than 10 seconds to complete, chances are the visitor won't submit the form. Make sure you get rid of every field that isn't absolutely necessary. For instance, there's no point in putting required fields for email, phone number, location, or worse yet, item/order number. The less information visitors have to fill out the quicker they can start chat with a customer service agent.
7. Add a Personal Touch
Branding and personalization are important keys to setting your business apart and building customer trust. Aligning the look and feel of the Live Chat messenger with your brand helps establish more emotional rapport and gain more credible business association. Make sure you add that memorable personal touch to your Live Chat by personalizing it with a company logo, adding real operator pictures and customizing standard greetings. Make it stand out to create more trust in online communication and encourage further purchasing decisions based on positive Live Chat experiences.
The Bottom Line
Live Chat is a powerful and versatile customer service tool that can make a big difference to customer experience with your website. It has already proved itself as an extremely convenient communication channel, and it keeps gaining its popularity with online consumers all over the world. If Live Chat support on your website generates little or no return, you may need to re-consider your approach to using it and go through some changes.
Don't give up on it after a few weeks of trial. If you have any questions on implementing the tips included in this blog post, please feel free to contact our team using the Live Chat button on the right. We are available 24/7 and would be happy to help you with optimizing your Live Chat performance anytime.
Provide Support is a leading software provider in customer service, offering live chat and real-time visitor monitoring tool for websites. Empowering customer service with live chat www.providesupport.com

Latest posts by Julia Lewis
(see all)