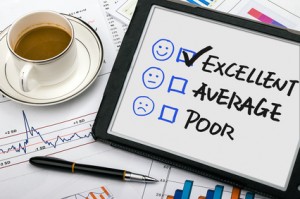 Almost all businesses strive to offer superior customers service. However, not all of them succeed in this. There are certain factors that negatively affect customer service quality and do not allow companies to reward their customers with exceptional customer service.
Before I start talking about these factors I'd like to ask, do you know what customer service means? Let's see what customer service experts say about customer service.
Shep Hyken: "Customer service is the experience we deliver to our customer. It's the promise we keep to the customer. It's how we follow through for the customer. It's how we make them feel when they do business with us."
Steve Curtin: "Customer service is a voluntary act that demonstrates a genuine desire to satisfy, if not delight, a customer."
Kate Nasser: "Customer service represents the heart of a brand in the hearts of its customers."
And now answer yourself. What does customer service mean to you and your business? The quality of the service you deliver and your objective will depend on your answer…..  
Factor 1. Not being available right here and right now
No matter whether you assist your customers in live chat, by phone or offer only email support, your customers expect you to provide great customer service. Furthermore, when they get automated email replies, stumble upon your auto responder or no one accepts their chat requests they think you do not care and your business is either dead or close to this.
In fact it's really easy to deal with this situation. For phone support indicate hours when you are available to assist your customers. For email support try to minimize the usage of automated responses. Instead, let your customer know how long it will take you to handle their emails. In live chat never miss chat requests when you are online. If you are not available to assist your customers, turn the live chat off and offer your website visitors a possibility to leave you a message.
Factor 2. Low quality of customer service team training
If your team members are not ready to start assisting your customers, improve their training.  Ensure that they will deliver superior customer experience and will take the responsibility for handling issues of your customers. Low customers service quality, slow responses and inability to resolve issues will do more harm than good.
Factor 3. Lack of personal touch
Sometimes I feel that I am talking to a robot while interacting with a customer service representative. Your customers expect a friendly approach. They will feel disappointed if your customer service agent starts sending canned responses or does not recognize customers who have been loyal to your company.
Inability to ditch the script demonstrates low quality of customer service agents education. In addition to this it shows that they cannot take responsibility and provide personalized customer experience.
Factor 4. No "3 R" rule
I call the "3 R" rule an ability of a company to take responsibility, treat customers with respect and offer fast resolution of issues. However, if your company does not follow at least one of these rules, your business may become among those ones that lost their customers and reputation due to low customer service quality.
Factor 5. You take loyal customers for granted
It costs five times as much to attract a new customer, than to keep an existing one. Check this infographic to see how important the true customer loyalty is. If you cannot keep your loyal customers, you will not be able to stay beyond competition. For this reason take more effort to reward those customers who have been staying with your company for a long time.
Factor 6. Misuse of technology
In order to satisfy customers companies should keep up with the latest technological advances and always improve customer service and purchasing experience. However, if you miss out on this while your competitors don't, your may lose those customers who get easily attracted by latest technological trends. On the other hand proper usage of technology will help you to improve your customer service quality level and facilitate your team's workflow.
Factor 7. You don't care about your customers' needs
Showing customers that your company cares is critical to keep them satisfied. On the other hand not listening to their opinion and demonstrating that you do not care makes people mad. Just let your customers know that you value their feedback and show what you do to improve their experience.
Factor 8. No social media activity
Customers tend to share their experiences with companies on social media, both negative and positive ones. In the meantime other network members listen to them. This is called the word of mouth. If you monitor what your customers are saying about your brand and respond to their comments and feedback, they will definitely appreciate this. Moreover, they will share the positive experience they had with your company.
Factor 9. No teamwork
If there is no collaboration within your team, there is no fast way to resolve those issues which require attention of different specialists. When the interaction between departments takes too long your customers will not wait and take a look at the offer of competitors.
Factor 10. Employee burnout
Too many complaints, multitasking and negative atmosphere can lower a person's level of commitment and move their positive and helpful attitude to an apathetic one. In order to avoid such situations you need to plan your team schedule properly, avoid multitasking and motivate them with positive examples and quotations. Sometimes short meetings where you discuss all problems your team has faced will help to release the pressure and will give your employees an opportunity to discuss their ideas with you.
You are welcome to share with our blog readers what you do in your company to improve your customer service quality level.