Live chat has become integral part of modern e-commerce websites. No matter whether you are a large retailer or run a small business, live chat feature added to your website will help you not only interact with your customers in real time but also engage prospects while they are browsing your store. In this blog post you will find useful recommendations for choosing the right chat window for your website.
Embedded Chat Window vs Pop Up Chat Window
There are two types of chat windows available with Provide Support Live Chat provider – embedded and pop up chat windows. What is the difference and what kind of chat window is better?
Embedded chat window opens right on the page where the chat button has been clicked and does not prevent your visitor from seeing website content.
Provide Support chat window does not consume much traffic as it starts loading content from the server only after your visitor has clicked the live chat icon. Thus the chat button does not influence your website performance.
While chatting a visitor can minimize embedded chat window and continue browsing your website. A conversation will load once the visitor opens the chat window again, nothing will be lost.
Such type of Facebook-style chat window is very convenient and works perfectly on mobile devices.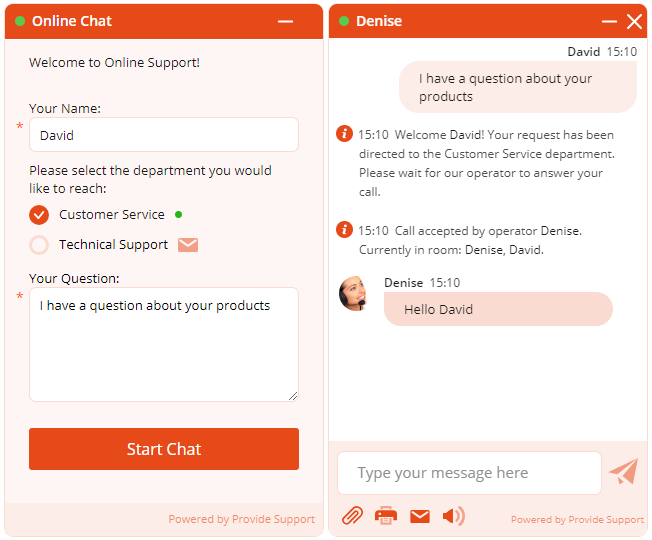 Pop up chat window opens in a separate window. Each time a visitor wants to chat with an operator they need to switch to that chat window. On mobile devices such window will load in a separate tab. Such behavior may be confusing as a visitor will be directed to a different web interface for chatting. However, such type of chat widow can be added to your email signature and will load in a browser tab after your visitor clicks a chat link or chat button in your email.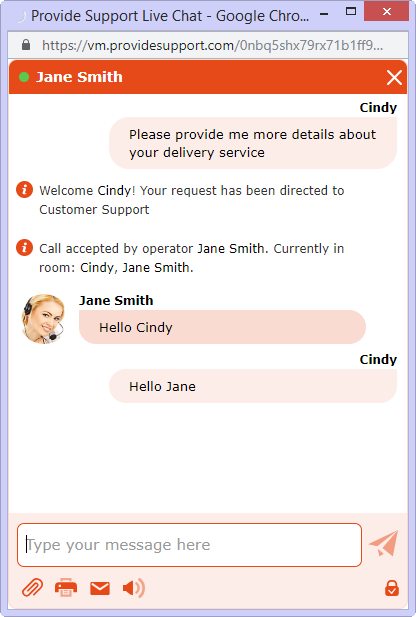 What kind of chat window to use on your website depends on your preferences and audience. However, you can customize both chat windows to look like part of your website. In addition, embedded chat window requires adding javascript code, while pop up chat window can be loaded both from a javascript code and a simple link. If for some reason your website editor does not allow adding custom javascript, you can use a simple chat link that will open your chat window in a browser tab.
Pre-chat Form
Pre-chat form is a short questionnaire which you can show your customers when they click your live chat button. Additional details about your customer and the nature of the issue will help you better understand the problem and assist more efficiently with it. As a rule, pre-chat form contains such fields as "Name", "Email", "Your Question" and "Preferred department". However, if your registered customers have some IDs in your system, you can ask to provide them before they start chatting. With Provide Support Live Chat solution it is possible to pass such information from the website scripting to the operator console. This can help you to make the pre-chat form more user friendly and save your customers' time.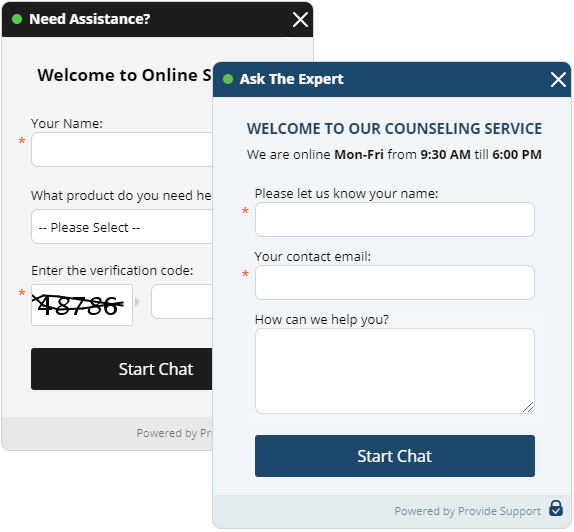 Post Chat Survey
Post Chat Survey helps to measure the success of your customer support agents and ensure whether the issue has been resolved or not. This in turn will show how your team performs and where you need to improve. Very often customers leave their suggestions and recommendations for improving your products or services in such surveys. Careful analysis will help you to collect valuable customer feedback and improve based on it.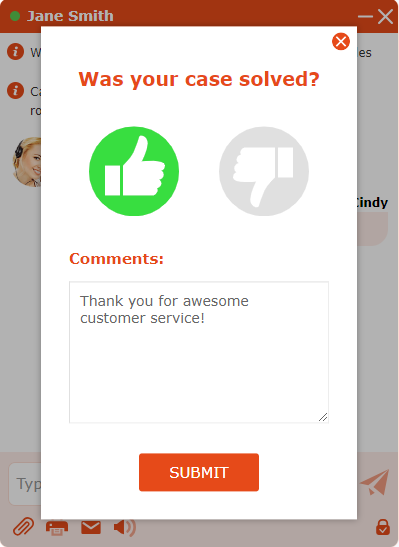 Provide Support Classic Chat Window vs Modern Chat Window
Provide Support is proud to offer chat messenger in new modern design. It can be either used as embedded chat window or as a pop up chat window on the website. As opposed to Classic Chat Window, Modern Chat Window is more compact and has a wide range of theme customization options. It is more mobile friendly and looks great on your mobile devices. In addition you can add your custom chat title and adjust color scheme to match your website look and feel.Though modern chat window is more compact and does not allow adding header image, you can easily customize it to become part of your website.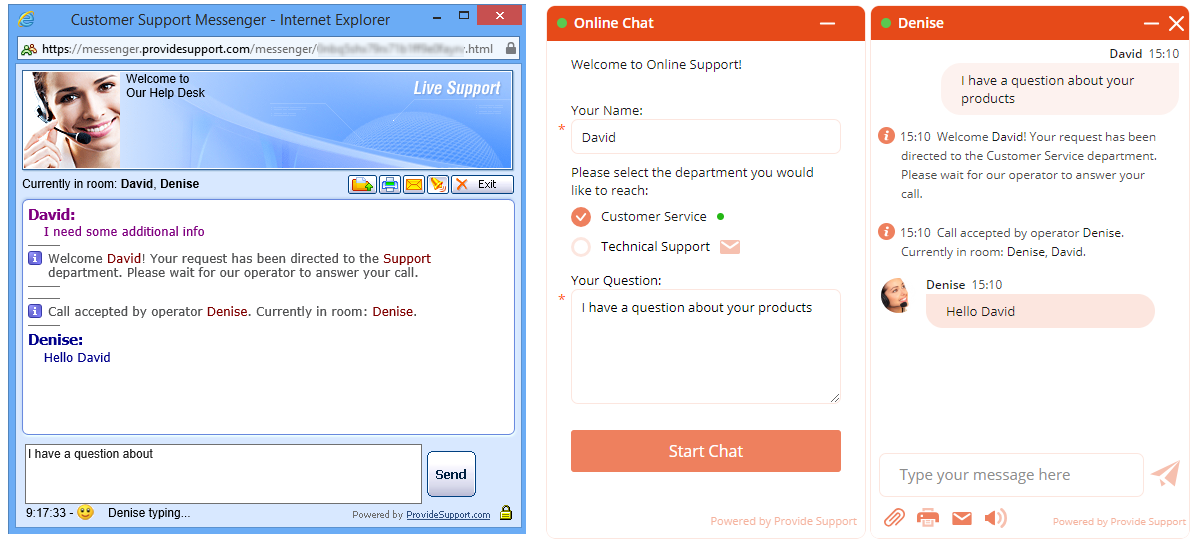 All new Provide Support accounts have Modern Chat Window enabled by default. All existing customers can easily switch to it in their account Control Panel on the Account Settings / Visitor live chat messenger mode  page.
You are welcome to try Provide Support Live Chat service with free 10-day fully functional trial and let us know your opinion.