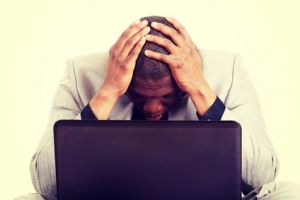 Being successful in any business is about constantly doing the right things and avoiding costly mistakes. While numerous factors are responsible for success, providing outstanding customer service that is beyond industry standards is a surefire way to grow. Especially for small businesses that mostly rely on repeat customers, word-of-mouth and referrals.
Unfortunately, a huge number of small business owners refuse to take customer service seriously and keep making the same mistakes again and again. Most of them are fixable and avoidable with a smarter customer service strategy. Here's the most common of them.
Being inaccessible to customers
Many small businesses are trying to maintain a distance from their customers but it might simply backfire by throwing them right into the arms of their competitors. Finding contact information on your website and getting in touch with your company should be an effortless process for every site visitor. By not having contact details easily accessible or providing inaccurate information (which is even worse) you might be missing out on many potential sales.
Slow email response times
In today's digital, customer-centric age, time is precious. Highly demanding consumers expect quick answers when questions or problems come up. They don't really care if you don't have enough time or resources to handle their queries. For many of them, waiting for hours to get an email response with the answer to a simple question seems like an extraordinarily long time. That's why improving email support and making it faster is a must for small businesses.
Not offering multichannel support
Even though phone and email still remain the most frequently used channels for the majority of consumers to get in touch with brands, they do expect to be able to use different customer support channels. For lots of small businesses implementing Live Chat still seems an almost impossible task with limited time and resources to handle this customer support channel. But in fact, even if you can't run your Live Support Chat 24/7, it can still be very effective with the right strategy.
Ignoring social media
Whether you like it or not, customer service has gone social. While managing all social media accounts can be tough for small business owners, ignoring them is not an option either. Your customers are already there and the conversation about your brand is already going, the question is – will you participate? Social customer service doesn't have to be that hard and time consuming. It can be optimized by using various tools to track mentions of your company across social networks. The key is to respond to them publicly and immediately.
Failing to train employees
At small businesses, every single employee, from the bottom line to the top, will most likely have to interact with customers at some level. That's why each of them should not only perfectly know your products or services, but also be properly trained on at least basic customer service skills. Every customer interaction matters as it can influence your business reputation. Negative customer experiences spread like fire and might easily scare your potential customers away.
Being afraid of negative feedback
Customer's feedback, whether it's positive or negative, is always an amazing opportunity to learn what you're doing right and where your products, services or business processes need improvement. So why not ask you customers? Small business owners are often afraid of negative feedback because they don't quite realize its value. The truth is when your customers honestly tell you they're not satisfied with something, they actually show you what you need to focus your efforts on and help you make better business decisions.
Is your small business guilty of any of the listed above customer service mistakes? Admitting them and realizing that they could be fixed and avoided in future is the first step to improving your customer service strategy.
Provide Support is a leading software provider in customer service, offering live chat and real-time visitor monitoring tool for businesses: www.ProvideSupport.com

Latest posts by Mary Shulzhenko
(see all)