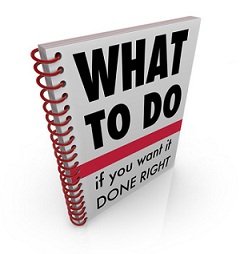 In today's online business world omnipresence seems to have become a trend. Take social media for example – everybody's trying to maintain their presence on every social platform out there, huffing and puffing, but still persecuting, because of the general belief that it is something that just has to be done.
Many people take the same approach to live chat. They think, if I bought it, I have to make it run 24/7. The truth is you don't have to do it. You only need to do what is right for you and what is doable. What brings benefits to somebody else may bring only damage to your business if attempted with limited resource or mismanaged.
Let's take a closer look at this situation: if you don't operate your live chat 24/7, does that create any problem for the customer? Imagine yourself in the place of a customer, would that be a problem for you? I think the obvious answer here is "no". If you know there is a time you can reach a company and solve your questions, the lack of 24/7 support does not become an issue.
The problem begins when you land on a website and you are not sure if you can get support at all even though the chat button is there: either the service is always offline whenever you try to call them, or the chat says online but no one ever responds. That's the kind of situation that creates suspicion and mistrust with customers, because it is what the typical behavior of a fraud looks like. If you would like to avoid being mistaken for fraud and would like to maintain a reputable image for your business, here are some tips for you.
How to handle your online presence and offline chat behavior properly
1. If you are offline, make it clear what your company's working hours are and when users can find you online.
There are 3 ways to handle offline chat behavior.
a) First option is to show the offline form to visitors who click on your offline chat button. If you go with this option you can add your working hours to the company offline system message.
b) Second option is to redirect users to another page of your website when they click the offline chat button. It could be your Contacts page, or any other page you may find appropriate. The chat system message will not be shown to users in this case, so in order to avoid creating confusion in the customer's mind as to why they are being redirected somewhere, we recommend adding to the landing page to which you intend to do the redirect a similar message which will mention your online chat hours. For example, you could say:
"Thank you for checking in with us. Our live support is currently not available. You can contact us anytime 9 AM to 5 PM EST Monday through Friday. In the meantime, you may leave us a message through the form below, or continue browsing our website"
c) Third option is to hide the offline chat button from your website when chat support is offline. Although useful in certain cases this feature may be confusing to those customers who already chatted with your company and know that you offer chat support. It is very likely that if they return to your website and don't find the chat button, they will visit your Contacts page trying to get in touch, so it would help them if you penned something like this below your contact form:
"You can also reach us on live chat anytime between 9 AM to 5 PM EST Monday through Friday" (or whatever your online hours are).
2. Consider adding your working hours to the online form, to your start chat form header text. Although this is not necessary, as if you covered your offline forms properly, the users should be clear enough on your operational hours, it is still advisable, because psychologically this will set proper expectations with users and will add credibility to your company.
3. If you set your status as online, be there for the customers, try not to miss any calls. If you turn your chat console online and then step away from your computer for the day leaving all calls unanswered – that is a sign of bad customer service. It may cast a shadow on your reputation and drive customers away. Surely you don't want it? That's why you have to dedicate yourself to chat support, even if you don't do it 24/7 or you do it less than 8 hours a day. Quality will always win over quantity.
4. If you missed a call, be sure to follow up with the customer, preferably the same day while they still remember the contact. For this you need to have their email, so see that you have an email field added to your start chat form and this field is marked as required.
5. If you need to step away from your desk, make sure to update the system's "no available operators" message accordingly and let any potential callers know when they can expect you back.
6. If you go away on holiday or vacation, don't fail to greet your customers and update them on your offline status and the date you are coming back.
Summing it up, the major advice to small business companies operating their live chat 8 or less hours a day is to always remain transparent. Communicate with your customers, be authentic, respect their time and effort in trying to contact you and do business with you and they will respond to you with trust, loyalty and genuine interest.
If you are still undecided whether to use live chat on your website and whether you have enough resource to handle it, try Provide Support's live chat for free for 10 days and see if it works for you. No payment information asked, no hidden catch and no strings attached. If you choose to subscribe at the end of the trial, 30-day money back guarantee is a backup to your risk free decision. Click to sign up: www.providesupport.com.
Happy chatting!

Latest posts by Maria Lebed
(see all)