Data security is a critical issue for companies today. In our evolving data ecosystem, businesses that collect and transmit data need to take special precautions to ensure that their data is secure.
Security is becoming more important than ever, as hackers become more sophisticated and companies face greater risks. However, too many companies still rely on outdated security measures that are no longer effective.
If your company harnesses the power of data for its daily operations, it is essential that you use a secure messenger. Without proper security, your data – or the data of your customers – is at risk of being stolen or compromised. This can lead to financial losses, damaged reputations, and even lawsuits.
That is why we created Virola – a secure messenger and collaboration tool.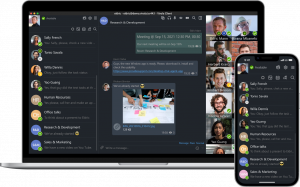 Why Security Matters
Today's companies transmit countless bytes of confidential and sensitive data every day. Even when files or messages are passed internally, there is a risk that they could fall into the wrong hands.
Hackers are constantly developing new methods to steal data, and businesses are at risk every time they send a file or message. Whether you are a large company, work with distributed teams, host an IT organization, or operate as a state institution, the security of your data is critical.
There are two common ways to store your data – in-house or in the Cloud. Thus, you can run your software in a Cloud server or install it on your dedicated server. Virola offers both options.
Let's look at the pros and cons of each from the security perspective.
Cloud vs. Self-Hosted Solutions
Cloud-hosted solutions are popular because they are easy to use and offer a wide range of features. However, they come with several risks that businesses should be aware of:
your data is stored on a third-party server and is not under your control. This means that you are at the mercy of the provider if they are hacked or experience data loss;
your data is vulnerable to government spying. The NSA and other government agencies have been known to intercept data that is stored in the cloud;
your data may be subject to seizure by the authorities. In some cases, businesses have had their entire cloud infrastructure seized by the police or FBI.
Self-hosted solutions are becoming more popular because they offer a high level of security and control. With a self-hosted solution, you host the software on your own servers and have complete control over the data. This comes with several benefits:
your data is stored on your own servers – making it harder for hackers to steal;
you can decide yourself which security measures to take to keep the data safe;
you are not subject to government spying or data seizures;
you can backup your data as often as you wish.
Virola messenger was created primary as a self-hosted solution, but it also can be installed in the cloud owned and managed by our company. The cloud option allows you to run Virola in a minute and test the software system beforehand.
Why Virola is Different
Virola was created with a security in mind – all its features were developed in-house meaning that no third-party tools are used. Moreover, Virola has all necessary functions for effective distributed team workflow including issue tracking system, group chat rooms, voice and video conferencing.
Virola offers a wide range of functions, but the main features are:
Voice and video conferences: with Virola, you can make voice and video calls with complete security and privacy;
Topic based group chats for each department as well as private chats between co-workers;
Secure file sharing: Virola lets you securely share files of any size with coworkers, clients, and partners without worrying about data theft or privacy breaches;
Permanent chat history: all chat history is stored on your own servers, so that you could access it anytime, anywhere;
A built-in issue tracking system: you can assign tasks to your colleagues, set their type and priority and track issues progress on Kanban board;
Screen sharing and remote control: helps your team to carry out product and tech demonstrations or to work on a project together;
Cross-platform support: Virola server can be installed on any operating system including Windows, Mac, and Linux. Virola client is also available for iOS, Android mobiles.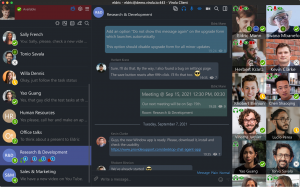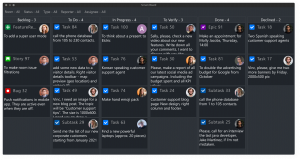 Why Virola Is the Best Choice for Secure Data Transmission
When it comes to file transfers and secure communication, you can't afford to take risks. The best intentions can often lead to disaster when data is not handled securely.
That's why Virola is the best choice for businesses that need to securely transmit data. Our team developed Virola because we knew that businesses needed a secure messenger that offered a high level of security. With Virola, you can be sure that your data is safe and secure.
Try Virola today and see how easy it is to securely transmit data. You'll be glad you made the switch. Visit us online today to learn more – and start protecting your data with Virola.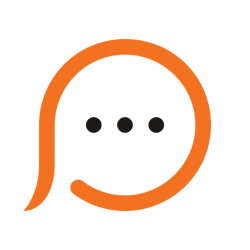 Latest posts by Provide Support Team
(see all)