The revenue potential for online businesses continues to grow. In 2020, eCommerce accounted for 18% of global retail sales. That number is expected to grow to close to 22% by 2024. Still, maybe your business isn't seeing the growth you would like. No matter how hard you try, you are likely missing out on potential sales, revenue, and profits.
There are some steps you can take to make your online business as successful and profitable as possible. You don't need to be a marketing genius. You just need to take advantage of some tools that are already available. Whether it is about choosing the right marketing software, adding live chat, or organizing everything around your brand, just making some minor adjustments can make a massive difference.
1. Know Your Online Business Competition
Every business has a competition. Unless you happen to have the market cornered for your product or service, you have some other business cutting into your profits. If you don't right now, give it a few minutes. To run a successful eCommerce business, you need to know your competition.
Fortunately, it is easier than ever. It is no longer necessary to put on dark sunglasses and pull your hat down to snoop around your competitor's shop. Now, without even leaving your desk, you can gain a trove of information about your online competition. First, of course, you can simply visit competitor websites to see what they are offering. Hopefully, you are already doing that. But that is just the beginning.
Free and paid digital tools and marketing software are available for discovering the keywords your competition is using to reach potential customers through organic search. You can even find tools to tell you all about the inner workings of your competitor's site. For example, you can learn the theme they use for their pages and plugins they use for their store. You can even automatically monitor competitor prices.
2. Embrace Digitalization
When most of us think of eCommerce, we, of course, think digital. People are shopping and purchasing online using a tablet or computer. However, on the other end, there is a lot of manual work going on. While the store itself is digital, many business owners rely on manual processes instead of embracing digitalization. If this is true for you, it is time to embrace digitalization. Nearly every aspect of an eCommerce business can now be made more efficient and effective using the latest digital marketing tools that can provide AI-based site personalization, automated social media marketing, and advanced live chat.
Marketing Software: Website Personalization
In a study of eCommerce websites in the US and UK, 74% of eCommerce professionals said they were already personalizing their sites. The same research shows that 88% of US marketers saw measurable improvements after adding personalization. Personalization software can enable product recommendations, targeted offers and discounts, social proof, abandoned cart retargeting, dynamic pricing, and more. It will improve your conversion rate and, once you set it up, it does all the work for you.
Marketing Software: Automated Social Media Marketing
Too many eCommerce businesses are still ignoring social media as a tool to increase traffic and attract and retain customers. Even those who have some type of social media strategy are still relying on posting manually. But who has time to remember to post regularly on social media?
Marketing software, including social media automation tools, can handle the heavy lifting of a social media strategy. These tools can pre-schedule posts to go live at the right moment. The right software can even analyze your results and optimize the posting time. You can also easily schedule and manage multiple channels and accounts so you can post similar content to LinkedIn, Pinterest, Twitter, Instagram, and TikTok. Many options also offer advanced analytics so you can measure how well your social investment is working.
Marketing Software: Live Chat
Another way you can increase the success of your eCommerce business is by adding live chat. eCommerce businesses quickly learn that customers prefer and even expect a live chat option for communicating with customer service. Studies show that consumer satisfaction and retention rates are higher with live chat over other contact methods like email and phone.
Globally, in a 2021 study, live chat had an 85.6% customer satisfaction rate. Live chat adds a human touch to your online business without overwhelming you or your team. Having that chat option right there for customers is a perfect way to deal with questions, hesitations, and other concerns before the customer clicks away.
3. Master eCommerce Email with the Right Email Marketing Software
If you are still manually maintaining your email lists and campaigns, it is time for a change and modern marketing software to take over. Sure, there is a place for mass mailings of newsletters and one-off promotions. However, the right email marketing software for your online business can allow you to automate personalized emails tailored to each user. Emails can be based on user action triggers and history to send the exact right message to the exact right person at the exact right time. Again, once you set this up, the software can do all the work and let you focus on all the other things you have to do.
Conclusion: Automation Leads to Success
As the eCommerce marketplace becomes more competitive, your online business needs every advantage you can get just to keep up. Fortunately, new tools can give you an edge over your competition. Whether you use these tools to keep track of your competition, personalize your store, add live chat for better customer service, to automate your email strategy, you will quickly see these changes show up in your bottom line.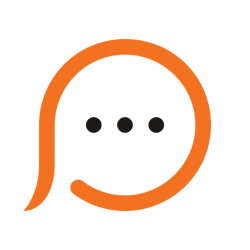 Latest posts by Provide Support Team
(see all)