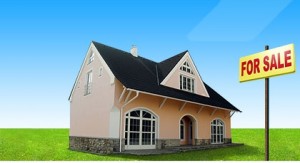 It's all about location – being in the right place at the right time. So  are your agents available when your website visitors have questions about financing or a listing shown on the website?
Be the first to win prospects
Nowadays people tend to turn to the Internet when they start looking to buy or sell a home. While  browsing your website for offers that suit them, they will definitely have some questions for more detail on homes, neighborhoods, financing, or need to get in touch with an agent to set up an appointment to view properties. Are you sure they can get through to you instantly and won't leave your website to continue researching elsewhere? Most people just won't wait for a return call or email anymore, and to win the customer you need to be the first one available to instantly address their inquiries.
The time is always right
With Live Chat solution on your web-site you give your visitors the option to reach you within a click of a mouse to get any kind of information they might need, in real time. While sometimes people might be hesitant to call your after working hours or when they are in a different time zone, the Online chat button status on the page will let them know that it's a right time to contact you, and you are ready to provide them with information they need.
It's easy for both agent and customer
When website visitors click on a Live Assistance button on the website, a private message window opens. The visitor fills in the pre-defined information fields, adds a question, and then clicks on the "Start Chat" button. The agent receives the chat request and reviews the information. If the call is accepted, the agent and site visitor communicate with each other via real-time text messaging. No
plug-ins or software installation is required on your or your clients' computer. It allows you to chat with your site visitors and customers from any location, from any computer and web browser.
Save your and your customers' time
Have you ever been in the position that you had had to listen for a few minutes to the description of what customer is interested in before you finally got it? With the Real-Time Visitor Monitoring feature you can in no time find out where the visitor is on the site, and start discussing the property or home they are looking at without the visitor having to explain anything. During the Live Chat session you can also easily provide the visitor with links to similar listings as well as navigate them to the needed pages through the Co-browser feature.
Images speak louder than words
Another great feature of the Provide Support Live Chat is an ability to send files like inventory of listings, online photos, brochures and maps to your customers during chat session so that they can take a closer look or better understand you. Providing customers with additional visual materials during real-time interaction will increase their interest in your online listings, and help you build rapport with prospective clients.
Engage home buyers and sellers like never before
Would you like to make an instant personal connection with each visitor as they arrive on your website? With Provide Support Live Chat you have an option to get a sound alert every time there's a new visitor. Take a look at their entry points to better understand what kind of property they are looking for and proactively invite them to chat!  When a visitor responds to the chat invitation, you would be able to obtain the visitor's name, email address and phone number. At the end of each Live Chat session, you receive a detailed email transcript of the conversation in real time. This enables you to promptly follow up with each potential customer.
The key to success in any industry is making the customers happy. Take the most out of the Live Chat benefits for your Real Estate business and see your happy customers refer to you their friends and neighbors. Open the door to more happy customers with Live Chat solution on your web-site.

Latest posts by Julia Lewis
(see all)