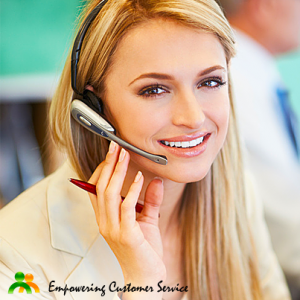 Operator picture not only adds some personal human touch to your Live Chat support but also makes your customers feel more comfortable when talking to your customer support representatives. Showing your customers, especially those in a sensitive complaint-oriented situation, a face behind your company's side of the conversation allows those customers to trust you and your support agents. However, this practice has not only advantages but also disadvantages. In this article we will unveil both sides of this practice and provide recommendations and pieces of advice for utilizing this Live Chat feature.
When hiding personal information and image is necessary?
If your business deals with financial or sensitive information it's definitely better to hide real images of your representatives as customers may feel uncomfortable sharing some of those details if they see a real face. In such situations it's better to upload some generic stock images or use your Company logo instead. In any case, before taking any actions you'd need to weight all facts and decide which is more important for your business – to add personalization to your help desk and support chats or to follow more business like approach and hide real identities of your agents.
How to prevent your support staff from being harassed?
Another concern is service staff privacy and identity protection, especially when the customer would have the agent's name and possibly location. There may be occasions when customers using social media would try to track down and contact agents and a real picture has a potential for some unbalanced person to try to become too personal. These situations are unfortunately an unavoidable part of support agent's work and the company would need to train its representatives on how to deal properly with these circumstances.
Customers will welcome your transparency
Showing real faces of your agents will make your customers feel they are being given a personalized service and it will make a good start for a long-term relationship. This practice adds personal touch which communicates that your Company is people friendly and brings your support service to a new level of customers' trust and loyalty. Moreover, such approach of personalization will benefit your Company public image and your one-time customers will become returning customers owing to their customer support experience with your service staff.
In any case, when making a decision on using personal operator pictures you should not only choose the right Live Chat software which offers such feature but also take into consideration all pros and cons of this practice and offer your agents proper training.
Here, at Provide Support, we use real images of our customer and tech support representatives and are happy to give our existing and potential clients personal assistance and approach.