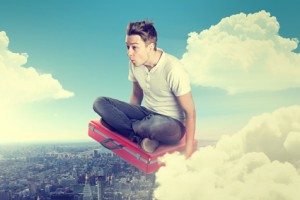 Increased competition urges hotel and travel companies to search for innovative ways to serve their customers and attract new clients.
In their search many have turned their attention to live chat service which allows instant interaction between clients and business right from the company website.
Live chat is cheap compared to call center service, rich with multiple advanced features that allow the step up the customer service to the next level.
But is it really effective?

Here is what several companies who have already implemented live chat have to say about the effects it has produced for them.
1. Live chat has helped to earn credibility and reduce call center costs, says Dino Molter, General Manager of TravelPapa.com, international air booking service: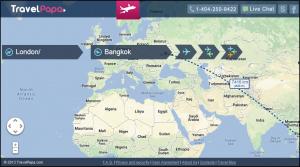 "Thank you Provide Support for the many possibilities we did not have before we began using your Instant Messaging product. We are now able to communicate with more customers, making us readily accessible online (from our web sites and our individual e-mail signatures). IM has dramatically reduced our toll free telephone calls and costs, and it has been especially helpful in the international markets. We have established more credibility for those people who are not familiar with our company, and we now have a sense of connectivity with our customers, as we are creating community with every chat session."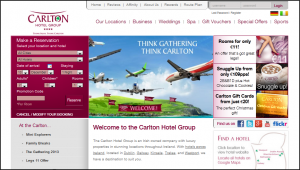 2. Deirdre Ryan, Online Marketing Manager at Carlton Hotel Group registered an increase in revenues and higher level of customer satisfaction since implementing live chat:
"Since introducing our live chat option to our website, we have experienced improved customer satisfaction with our online service, which has resulted in a direct increase on our conversion rate. The Online Chat tool provided by Provide Support has allowed our support staff to communicate both effectively and efficiently with our customers and assist in the delivery of increased revenues for the group."
3. Robert Smoak, Owner of Fripp Vacation , vacation rentals website speaks on the importance of reliable quality tools for customer service and shares how Provide Support software became a perfect live chat tool for his company: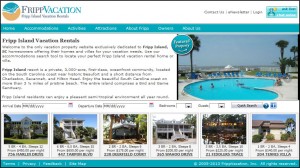 "After determining that an online chat support feature would be a great addition to our vacation rental website, I started a web search for a solution. After many arduous hours of viewing site after site of poorly implemented and overpriced solutions, I came across the Provide Support website and my search immediately ended. What more could one ask for in regards to a quality online chat service than what Provide Support offers? I immediately signed up and within minutes had it added to our website. The service is top quality! The price is an absolute bargain! If you're looking for an online chat support feature for your website, don't waste your time looking at the others. You just found it with Provide Support!"
Extra tools that Provide Support offers to hotel and travel companies:
Co-browser to navigate visitors between different pages of your site and demonstrate different travel options
Geo-location map to see what part of the world the visitor is chatting from
Proactive Chat to engage more website visitors and send your best offers to them
Cross-domain support to make chat support available across all of your domains and sub-domains under a single license
Multiple departments to have the right people answer the customers' questions
Canned responses to save links to hotel reviews or airline policies
Chat transcripts to email important information that was shared in chat to the customer
File share to send travel itineraries, maps, photos and travelers' documents
Web-based operator console to allow the support agent to chat from any location and any computer without having to install the application
Many more benefits are available with Provide Support for hotel and travel websites. All of the bonus features are included in the subscription cost.
Is your company taking advantage of this modern, cost-effective and efficient tool to provide customer service?
Set up live chat on your website in under 5 minutes and start exploring the tool right away. Sign up for the free trial here.

Latest posts by Maria Lebed
(see all)