Our customers often ask us what is the difference between our browser based live chat operator console version and the native operator chat client. Though both are operator consoles, they are slightly different as are built using different technologies. In other words, both live chat apps support all features required for chatting with customers, but your choice of the version depends on various circumstances. In this post I will tell you about differences between these versions and when it is better to use one or another live chat operator console app.
Browser based operator console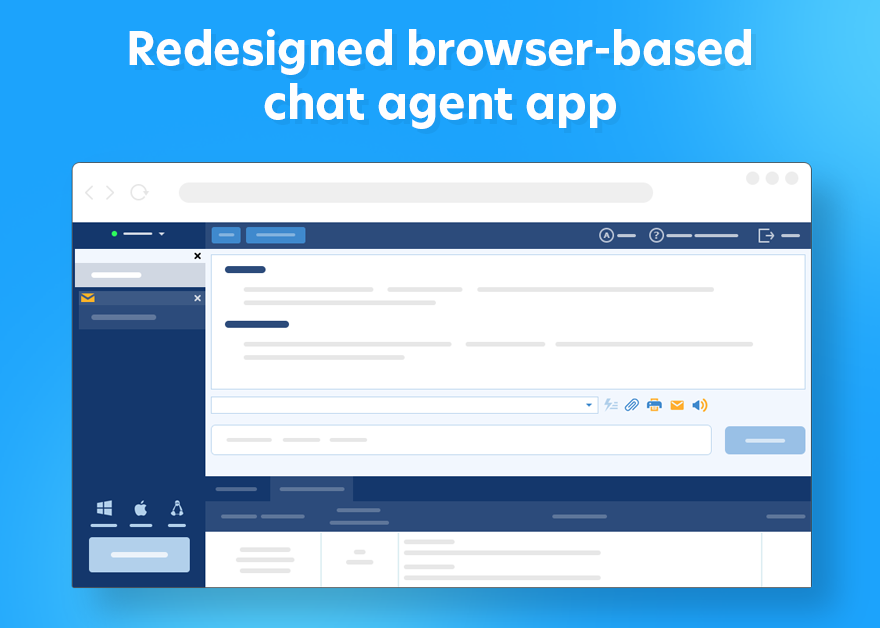 Browser based or web based live chat operator console is a great option if for some reasons you cannot use the stand-alone console version. First of all, it does not require installation and can be used in terminal server environment, for example, or when for particular reasons the application installation is not possible.
Additionally, if you need to access your chat from a different computer, you can quickly log into the web based version without saving your login details and configuration on the machine.
Even though the browser console looks simple, it has everything you need to chat with your visitors and monitor your website in real time. Below are the benefits which make this console convenient and easy to use:
No installation
Media files preview and possibility to download if necessary
Files drag and drop and sending from a clipboard
Straightforward language interface changing
An ability to send yourself a transcript of the conversion directly from the operator console live chat app
As well as stand-alone console the web based application fully supports real time monitoring, highlights visitors in chat with an operator and changes status to "away" mode.
We recommend using the web based live chat operator console in the following situations:
• You have no possibility to install our native operator chat client
• You temporarily work on a different PC where you would like not to store your login information
Stand-alone operator console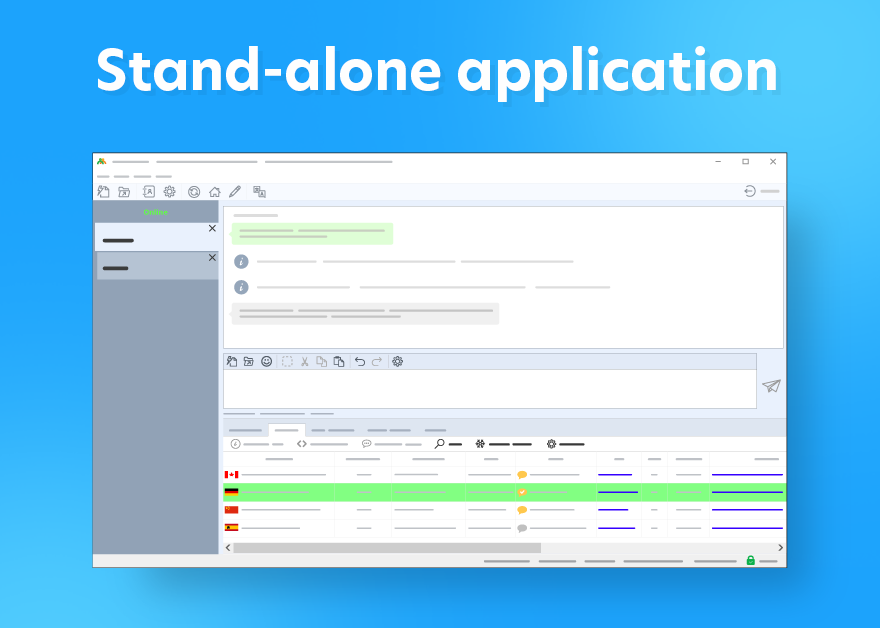 Definitely our stand-alone application is more powerful. Besides all features available in the web based console it gives a possibility to:
view visitors distribution on a world map
undock tabs and place them on different monitors
copy information from the Room Details tab to clipboard
set convenient sound and visual notifications for various events
create several user profiles with help of Profile Manager
set what kind of information you would like to have displayed on the chat tab
automatically switch to "away" mode if there has been no activity on a computer
set what kind of columns to display in Visitor Monitoring section
We recommend using our stand-alone console in the following situations when:
your Internet connection is unstable. The stand-alone console will keep the chat session for some time while the application is reconnecting
you need to allow connection through proxy server
the console should launch when your Windows starts
you need to enter several operator profiles from one computer and keep credentials
The native live chat operator console app is more powerful than the browser based one and can be used on Windows, Mac and Linux. We recommend our customers using it. However, in case when for some reasons you cannot install the application or have no desire to do this, our browser based console will work perfectly for your chatting workflow.
We also work on improving both applications and would be glad to hear from you about the features you would like to see in our live chat operator consoles.