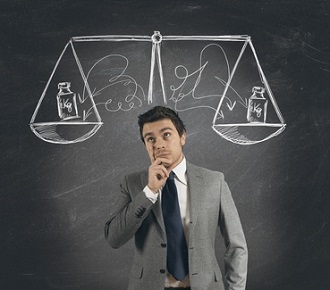 With the growing popularity of live chat over the recent years many online business owners naturally start questioning themselves "Should I get it too? Is having the traditional phone and email support channels to provide customer service not enough?"
Reasons behind the demand for live chat
Most new products and services emerge as an attempt to fill in the gaps existing within available tools and solutions. Live Chat at this point has not made an exception, coming onto the SaaS scene as a means to provide a business owner with a new communications tool which would:
– first,  take away the discomforts of the phone channel demanding commitment from the customer, and email leaving one in uncertainty as to when the question is going to be addressed;
– and second, would keep all the benefits of both channels, the interactivity of the phone and the relaxed convenience of the email.
Having its roots in the past, live chat has not missed to branch out into the future, bringing extra value with its marketing instruments, such as visitor tracking and analytics, to what used to be simply customer service tools.
With such a strong value concept, paired with the low cost of it, live chat paved its way to success on the business arena, with more and more businesses and online users growing in their appreciation of this powerful communication tool.
So should you get it? Here are some reasons to consider.
Greater Interactivity
Your website is the most important place where you introduce your brand to the customer and explain the benefits of your service. So it is very important to engage users from the website and create a relationship with them by making their experience personal, memorable and satisfying. Live chat is a great help at this point allowing you to encourage communication in many different ways from displaying a visible and attractive live chat graphics to greeting users on your website with proactive chat to offering targeted help.
Increased sales
Especially if you are a retail or an ecommerce business, employing live chat for your website should be your first rule of thumb. With this tool you can significantly shorten the sales process by offering instant solutions to customer queries, prevent customers from abandoning shopping carts mid-transaction, increase transaction values with up-sell and cross-sell opportunities while the customer is actively shopping online.
Higher efficiency and better ROI
Enabling support agents to serve several customers simultaneously and copy-paste scripted answers live chat allows extra space for multi-tasking, which provides for the increase of the company's overall operational efficiency and maximization of return on investment. That is without mentioning the fact the actual cost of a chat session is only a fraction of that of a phone call.
Better targeting through market analysis
Most if not all chat providers these days offer some sort of analytics and real-time visitor monitoring, giving you access to a lot of data, such as visitor location, where they came from to your website, the keywords they used in the search engine, their navigation history though your website, which pages they stayed at the longest etc. etc. This information combined with the ability to collect additional user details through asking them to fill out a custom pre-chat form, is a great data pool for market analysis, allowing you to understand who your customers are, what their needs are, and optimize your business development plan and sales process.
Increased customer satisfaction and recognition of the brand
Proving a quality live support by demonstrating expertise in your field of operation, showing respect and care for customers the company gets a rare opportunity to connect with users on a deeper emotional level and convert random visitors into customers and existing customers into the fans of the brand, fans who will stay loyal to the company through tough and hard times and will spread the good word around.
These were a few key points to help you support your argumentation on whether you need to get a live chat for your business in addition to the traditional phone and email support tools. The best way to figure something out is, as always, the method of trial and error. So we recommend you giving it a try and see if it fits into your business model and brings actual benefits.
If you are ready to jump-start your research of live chat providers, don't forget to check us out as well. We can be found here: www.providesupport.com. Free trial with no payment information asked and no obligations is always at your service.

Latest posts by Maria Lebed
(see all)