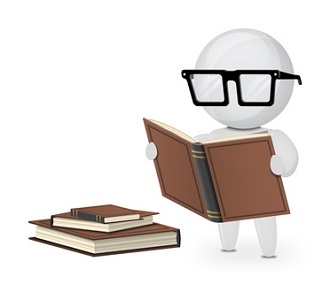 Many organizations who adopted cloud computing technology directly attribute it for their ease of start-up and ongoing operation. Their experience shared and spread across multiple online community boards, kindles an interest in all of us, new as well as seasoned entrepreneurs, willing to give it a try and see if it brings any actual benefits.
Live chat technology is one such niche in the cloud computing which, although very popular today, continues to earn new fans across the globe. No matter how versed some of us may have become in discussing the benefits of cloud through reading the multiple expert views on the subject, it's always a challenge to start something new as we hardly imagine what to expect and what exactly we'll be faced with.
If you are one of such users, considering to add a live chat option and wondering how do you go about setting this up for your website, here is a quick road map of the implementation process.
1. Sign Up With the Service
A very easy procedure, where you are expected to come up with a username and password to register your account in the system. Also, you will need to enter your email to receive instructions and password reminders in case you forget it.
There is a free trial available, which allows you to install the service on your website and see how it works in real time. Another option is you can take a live demo and run a chat session right from your browser, without the need to install it on your pages. At this point the trial offers you a simulation of a chat button on your page and a web login to the chat console.
2. Add the Live Chat Code To Your Website
The most dreaded thing by many users, even those who are on good terms with technology.  Let me go ahead and put all your worries at ease. It is super easy! You don't have to possess in-depth knowledge of HTML if any at all to get this done. Unless, of course, you want to do a crazy fancy setup and apply some shocking effects to your chat button.
At its basic all you have to do is to copy a piece of code from the instructions page and stick it into the HTML code of your website. It helps if you can read and understand HTML a bit, just to make your way through all the tags and find the place where you want to show your chat button. But if you don't have any knowledge of HTML, the method of trial and error is always at your service (joking).  You can always ask customer service for advice or as a last means have recourse to the expertise of your web designer.
3. Install the Live Chat Client On Your PC
This one does not take much effort either. The chat console is a light weight application, which does not impose any special requirements on your system and will not take up much of the computer resources while running. A basic computer with a 32 MB of free space and a Windows, Mac or Linux OS installed will do.
Alternatively, if you are working from an office or any other computer with restrictions for downloading new software,  you may use the web chat client which you can run from your browser without installation. The web console offers less features, but the most important such as chatting and monitoring are available.
4. Log In And Start Communication With Your Clients
So we've come to the most rewarding part – communication. Unless you have logged into the operator chat client the chat button on your website will remain offline, even though you have added the chat code and logged into the admin panel. To remain online for your visitors during the specified hours you need to keep the chat console running and make sure from the menu it's status is switched to Online, cause you'll also have the Away option there, which will render you invisible to customers.
You will receive your operator login, which is identical to the username and password you will have signed up with, by email.  And you can also look it up or change in your admin panel. This done, you are ready to chat!
That seems easy, doesn't it? So it is. In fact, it takes much less time to do it than to write down the steps involved =). Hope you enjoyed it and found it useful.
Check out our website www.providesupport.com for one example of cloud-based live support solution. If you are ready for the trial, don't miss the sign up right there below  


What else can I add to get you started? Don't procrastinate, or you'll get behind with your competition and with the dynamic and evolving world of business. "A little less conversation, a little more action please". I'm sure you have heard that little gem of Elvis' =)
Do you have any questions? Are there any other aspects of implementation perhaps not covered here that you would like to learn about before embarking on the enterprise? Have your say in the comments below, we'll be glad to answer.

Latest posts by Maria Lebed
(see all)