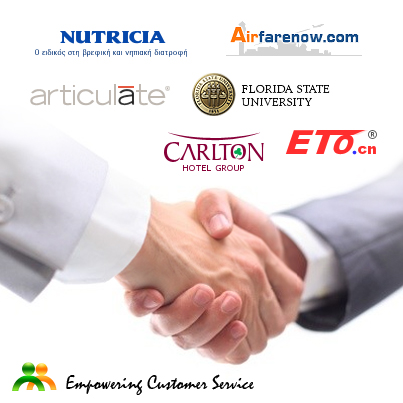 Live Chat has has taken the number one place on the market of communication software showing steady users growth and popularity among consumers. More and more companies have been setting their choice on business Live Chat communication solution, utilizing it together with phone, web self-service and email support. For most companies Live Chat turned out to be an untapped potential, which led to increased sales for one businesses and to higher customer satisfaction scores for others. Offering live assistance to customers has become a growing trend among businesses, helping them to enhance online customer experience. In this article we will show different examples based on our customers' experience of how Live Chat software can be utilized. We sincerely thank our users for sharing their experience and providing testimonials.
Live Chat increases customer satisfaction rates and loyalty.
Airfarenow.com has noticed a considerable growth of customer satisfaction and loyalty: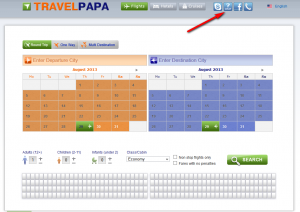 "We have had the provide support integrated into our website for a while now and we have received wonderful feedback from clients who can contact us in real time and get fast answers to their questions. A real personal touch that online business lacks. This product makes us look good as we can provide such quick customer service. Something impressive and memorable that will keep clients coming back to us. Highly recommended to all online businesses," – says Anna Mehrabian, Airfarenow.com.
A great tool for enhancing customer support.
Florida State University has uncovered lots of useful features for making their customer support more efficient: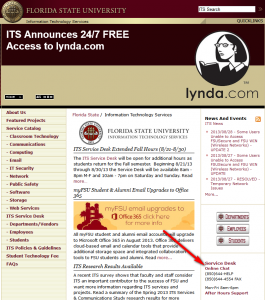 "The Office of Telecommunications at Florida State University uses this feature primarily in a help desk context. Therefore, our audience of users is limited mainly to the faculty, staff, and students of our university who need assistance with telecommunications services. An average of four OTC operators are logged in on a daily basis. According to our customers, the chat software is a wow-factor on the OTC website. Some of the features that the OTC operators find useful and fun are the icons with the new version, the ability to push a page, and accessibility of transcripts of completed chats. Our operators experience enhanced productivity while using your product because they can simultaneously contact other resources either by inviting another operator into the chat or calling other departments for assistance with customer issues," – says Sandra Gillespie, Sr. Information Specialist
Office of Telecommunications of Florida State University.
Premium support for prospects and platinum customers.
Articulate utilizes Live Chat software as a premium customer care tool. Offering more personal approach together with an ability to get assistance with a click helps to considerably increase customer satisfaction rates: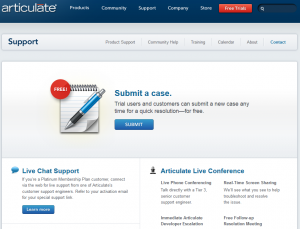 "We're a well-known e-learning software company that prides itself on quality products and superb customer service, so we refuse to use any product that doesn't meet our very high standards.
After experiencing one headache after another with licensed live chat software running on our own server, I began a frustrating search to find a replacement offering. I tested a handful of other solutions before finding Provide Support, which is far and away the best live chat offering on the market. It's fast, incredibly reliable, easy to set up, and provides my customers with a seamless user experience – without the need to be tied to a specific browser or to download clunky Java. The admin configuration is a snap to set up. You also can't beat the price. Other solutions are way overpriced.
We've been using Provide Support to offer our prospects and platinum support customers live sales chat for more than 6 months now, and I see no reason to ever look for an alternative. Quite simply, it works," – shares Gabe Anderson, Director of Customer Support, Articulate.
Provide Support offers flexible and fully customizable Live Chat solution used globally
Chinese mail forwarding services provider ETO eCommerce Ltd has been successfully utilizing Provide Support for their communication needs on the Chinese market, offering superior customer support services to their users: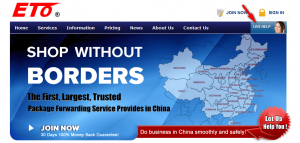 "ETO is the leading mail forwarding services provider in China, we need online live help system to provide the best service to worldwide customers, so we have used Live Person for 3 years, but once we found and tested Provide Support, we liked it very much. The send file function is excellent, we need it to send documents to online chat customers. Another amazing thing is that it supports Chinese very well. Sure, price is also better than Live Person.
They provided best support while we were deploying the system, so I think their customer support is also the best." – says Richard Wang, ETO eCommerce Ltd CEO.
Live Chat is another step to a higher level of customer support – just give it a try.
Carlton Hotel Group Ltd has started using Live Chat on their website to assist with hotel reservations. Though their customer support is not 24/7, Offline Live Chat Button allows website visitors leaving messages in fast and convenient way, without a necessity to look for web forms or opening their email clients: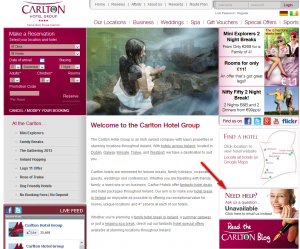 "Since introducing our live chat option to our website, we have experienced improved customer satisfaction with our online service, which has resulted in a direct increase on our conversion rate. The Online Chat tool provided by Provide Support has allowed our support staff to communicate both effectively and efficiently with our customers and assist in the delivery of increased revenues for the group," – says Deirdre Ryan, Online Marketing Manager at Carlton Hotel Group Ltd
We are happy to satisfy our customers
Provide Support is proud for having loyal customers and this proves how important individual approach and human touch when offering Live Chat assistance is:
"Our experience, as a company, with Provide Support, so far is excellent!!! We have received excellent treatment whenever we needed to contact Provide Support.
The answers are accurate and meaningful while employees are always courteous and patient in our discussions!!! The live chat services provided are of high quality, user friendly and very usable. Keep up the good work!!!" – says Nikos Feratis, Danone Baby Nutrition Greece.
More leads, higher customer satisfaction scores, returning customers, reduced customer support costs, improved website conversion rates and brand recognition – these are just a few improvements which Live Chat software will bring to your business.
We would be glad to hear about your experience!