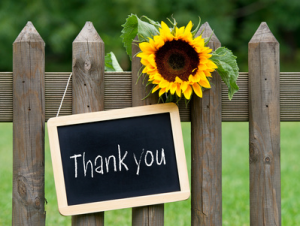 "When one door closes, another opens; but we often look so long and so regretfully upon the closed door that we do not see the one which has opened for us." -Alexander Graham Bell
"There is only one boss — the customer. And he can fire everybody in the company from the chairman on down, simply by spending his money somewhere else." -Sam Walton
Customers might decide to stop using your service or products for a number of reasons. In some cases this decision is related to their customer experience with your company (product quality or customer support efficiency), in many other cases it might seem that it has nothing to do with your business, say, they just need something different, or they expected it to work in a different way, or they can no longer afford it due to some new circumstances. Whatever the reason, it's no picnic to see your customer walking in one morning and saying "you are fired", isn't it?
Do you prefer to think that it couldn't happen to you? Well it could. Whether you're just getting started, or you've been in business for a while, losing a customer is something that every company has to face once in a while. And it is up to you to make sure you are prepared. Beyond any doubt, you can be strong in the face of the challenge of losing a customer if you develop a consistent plan. Here are some tips on how you need to approach leaving customers.
1. Make the Process Simple and Clear
Nothing destroys your credibility faster than complicated and bureaucratic cancellation policy. We all know that our customers are our greatest assets, and it might seem a disaster to lose them, but you can't win love by making it hard or expensive to leave. You should be super clear about your cancellation, refund and money-back policy from the beginning, letting your customers know if there are any cancellation fees or other charges. Make also sure that the information about the cancellation procedure can be easily found on your website. Your customers' time is just as valuable as your own. Don't waste it by hanging tough and making things more complicated.
2. Treat Them Right
Quite so! Treat them just the same as the rest of your customers. With respect. Bad experiences travel fast, especially in our hyper-connected, social media based world. So it's critical to get this right. Remember that your business image and reputation depend on it. And no matter how frustrating or sad it may sometimes be, do your best to communicate with a leaving customer in a positive way.
3. Ask For Feedback
Always ask about the reasons for their decision not to use your services or products further. Most leaving customers do not communicate their bad experiences with a product or service with their supplier. Rather, they simply stop using that service or buying that product. So it's critical for you as a business owner to gather information why customers are leaving and what would bring them back.
Jill Griffin and Michael Lowenstein state in their book, Customer Winback: How to Recapture Lost Customers-And Keep Them Loyal, that dialogue with customers who are on the brink of leaving or who have already defected can help you pinpoint opportunities to improve product and service delivery, correct miscommunications, and identify new product opportunities.
4. Suggest a Solution
Logically, now that you know all the facts and a real reason behind a customer's decision, it's time to offer a helpful solution. In some cases it will help, in some won't. But your willingness to help and act upon customer's feedback can make a big difference. In fact, it can incredibly change the attitude, and even convince them to stay. If they are not happy with something that was a minor failure and can be fixed easily, suggest offering a discount or a month of your product for free. If they need a feature which is not yet available, suggest a possible workaround and tell them you'll forward their feedback to your management to take into account in the future.
If you definitely know that there's no way to satisfy your leaving customers with what your company has to offer, you can even recommend your competitor to them. There is a brilliant post by Shep Hyken on the subject: Recommending Your Competition Equals Good Customer Service.
5. Say "Thank You"
Anyone likes to feel appreciated and recognized. Saying "Thank You" to the people who supported your business won't take you much effort but it will definitely show how grateful you are that they took the time to try out your product and let you know where and how it should be improved. Make the best of it no matter how challenging the experience might be. Every situation teaches us something, even if it is a difficult or unpleasant lesson.
6. Leave the Door Open
If you manage to handle the situation with good grace, chances are pretty high that the customer will come back some day. According to Customer Winback: How to Recapture Lost Customers-And Keep Them Loyal, firms have a much better chance of winning business from lost customers than from new prospects… the average firm has a 60 to 70 percent probability of successfully selling again to "active" customers, a 20 to 40 percent probability of successfully selling to lost customers, and only a 5 to 20 percent probability of making a successful sale to prospects.
Just imagine – a huge 20 to 40 percent probability of successfully selling to those who left at some point. Without a doubt, you should do your best to make it easy for former customers to come back. How do you do that? Tell them you are sorry to hear about their decision, but you can understand it and will be glad to see them again in the future.
Your Turn
Did you ever manage to win back a customer who was on the brink of leaving? How many of them decided to return to your company after trying something else?  We would love to learn about your experience, so please leave a comment if you have something to share. And as always, thank you for reading our blog!
Provide Support is a leading software provider in customer service, offering live chat and real-time visitor monitoring tool for websites. Empowering customer service with live chat. 

Latest posts by Julia Lewis
(see all)