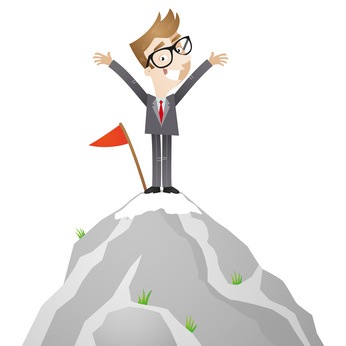 The travel industry, unlike any other, by its nature has to deal with one of the highest levels of customer expectation. We all go to different places for vacation once in a while and are well aware of the fact that if we can put up with the stresses at  work, we want our vacation to be a perfect escape. Matching each and every expectation is no easy task,  which makes travel a fairly difficult industry to run a business in. But as everyone  knows, the biggest reward comes with the biggest challenge.
How can a travel company remove this major difficulty and breaking through the walls of high expectations deliver great travel experience to each client?
Customer service is the key
Prioritizing customer service is the key to success and a way to stand out from the competition. Communicating with customers and educating them about their destination route and all the difficulties they might expect on the road, is the most powerful way to build trust and leverage customer expectation with reality to keep everyone satisfied. "Forewarned is forarmed" as the ancient Latins used to say.
Live chat with its multiple handy features can immensely help at this point bringing company's customer service to the next level.
How exactly will live chat change the customer service procedures?
No more waiting on hold or being transferred numerous times for customers – live chat allows setting up the customer service system in a way which will make it transparent and efficient. Customers can see all of the available departments on one screen,  direct their questions to the necessary department from the start and expect an answer within one minute. If support is not available, they will be offered to leave a message.
Accurate trip planning – it is very important to identify customer needs and learn their requirements at the first stage of trip planning to find the best suitable deal for them and avoid any future frustrations. Live chat with its file transfer, co-browser, push page features allows the sales agent and the customer to work together at a comfortable speed to create an itinerary and work out every minute detail of it by sharing brochures, pictures, maps, links to online reviews etc.
Efficient handling of complaints – dealing with complaints successfully is crucial to maintaining customer satisfaction.  After all,  what can be a better testimonial to a company other than their response to a difficult situation. If the customer feels that his problem is being addressed  and his feelings are recognized, one  is more likely to grow their appreciation and establish a closer relationship with the company. With live chat option offered on the website, customers can reach the company at any time, from any location, without the expense of having to call, and get instant help or advice to solve their problem.
All this combined with the low cost of live chat and it's ability to increase engagement and sales with proactive chat, makes this tool an invaluable asset for any travel company operating online.
The benefits of offering excellent customer service are indubitable, starting with public relations activities that create a positive public image to more repeat clients and increased bookings and sales.
Get on your road to success!
Provide Support offers live chat and monitoring software for business. Feel free to check us out at www.providesupport.com

Latest posts by Maria Lebed
(see all)