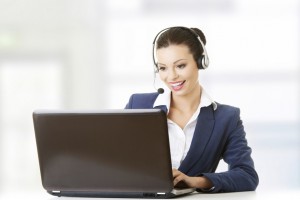 According to the Forrester Report, Navigate The Future Of Customer Service In 2014, the growing importance of proactive customer service is one of the top trends for customer service in 2014, higlighting demand for proactive customer engagement and shift in customer knowledge management model from purely reactive to giving advice.
Are You Ready To Take It On?
Customer expectations continue to rise, and in order to address this challenge companies need to develop new strategies and implement innovative technologies in proactive customer service. Are you looking for creative ways to make the shift to a more engaging customer support? In this article we'll share some tips for strengthening and expanding customer relationships through proactive approach.
We at Provide Support successfully use some of the tools and strategies listed below to support a proactive service environment. We would be glad if they would work for you too. This list is in no way complete so we invite you to add your thoughts, tips and ideas in the comment section.
1. Reach Out To Them – Proactively
Gone are the days when outbound marketing meant annoying cold calling and brute-force telemarketing. Now, proactivity is the name of the game. Moreover, today customers expect you to directly reach out to them with relevant information when they need it, and via the channels they want to be contacted.
Outbound Communication
A good modern outbound strategy means that you can offer your customers multiple forms of contact to choose from (including automated voice messages, text alerts to mobile phones, and emails) to notify them that something relevant has occurred. For example, this can be a notification about their status as a customer ("Your account is overdrawn") or something the customer has previously asked about ("Notify me when the product is in stock"). And the result is a more collaborative conversation between a company and a customer.
Proactive Chat
This type of engagement is successfully used on many websites to offer finely-targeted assistance to the visitors when they really need it, making sales and customer service processes vastly more user-friendly and productive. For example, a chat invitation can be triggered when a visitor spends too much time on a checkout page or a specific website section with complex information about a product.
According to the 2013 Survey of Internet Shoppers, using Proactive Chat yields very good results with 64% pollees showing receptiveness of invitations sent through Proactive Chat. If you would like to find out more on Proactive Chat implementation and strategies you may read our blog article on proactive chat here.
2. Customer Knowledge: Make It Structured, Make It Right
Have you ever asked yourself what makes a great customer experience? Believe it or not, it's all about delivering the right knowledge to the right place at the right time. And with proactive approach in mind, it's about giving answers to customers before they even ask questions. With a rich, constantly self-improving knowledge base in place, you can empower your customers with highly effective self-service while driving down costs.
Self Service
In today's world of sophisticated and experienced online consumers, self-service is one of the cornerstones of delivering knowledge to your customers. Whether it goes to looking for a product details, company's terms of service or simply finding your contacts and directions to your physical location, customers expect you to make it easy to find this information whenever they need it. It is important to invest time and effort into creating a well-designed, easily accessible knowledge base as well as continuously work on organizing this knowledge according to customer needs.
Content Curation
With the explosion of online content and social media, finding and sharing relevant information has never had more value than it does today. In fact, it allows you to build your profile, demonstrate your knowledge and expertise, educate your customers, and increase engagement by letting them share their thoughts and feedback on your product and services through comments and likes. The more people visit, like or follow the content you share, the more awareness your brand gets.
3. It Pays To Listen To Your Customers
How well do you know your audience? Are you aware of their needs, wants, suggestions and challenges? Customers like to be heard, and taken seriously. And for you, getting to know and understand your customers and prospects is the key to changing, improving and optimizing, which means growing your business by focusing on your customers' needs.
Surveys and Polls
Your customers are your greatest source of learning, aren't they? You can learn from them almost everything you need to know to make them happy. Ask them about what features they consider the most important, what new functionality they are looking for, what discounts and offers they are more likely to respond to. If you take the time to ask your clients what they really want, you will be able to deliver value at a higher level and strengthen the relationship with your customers.
Customized Service Offers
One of the most important things you can actually do for your customers is to consistently and sensitively respond to their needs. It's a good practice to use every piece of knowledge available to understand your customer, and just give them something better, no matter whether it comes to improving your products quality, available features set, prices or preferred communication channel. Do all your best to evolve in line with customer demand, and your effort will be rewarded with loyal, long-term customer relationships.
Provide Support is a leading software provider in customer service, offering live chat and real-time visitor monitoring tool for websites. Empowering customer service with live online chat: www.ProvideSupport.com

Latest posts by Julia Lewis
(see all)