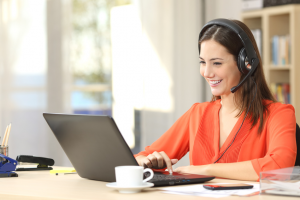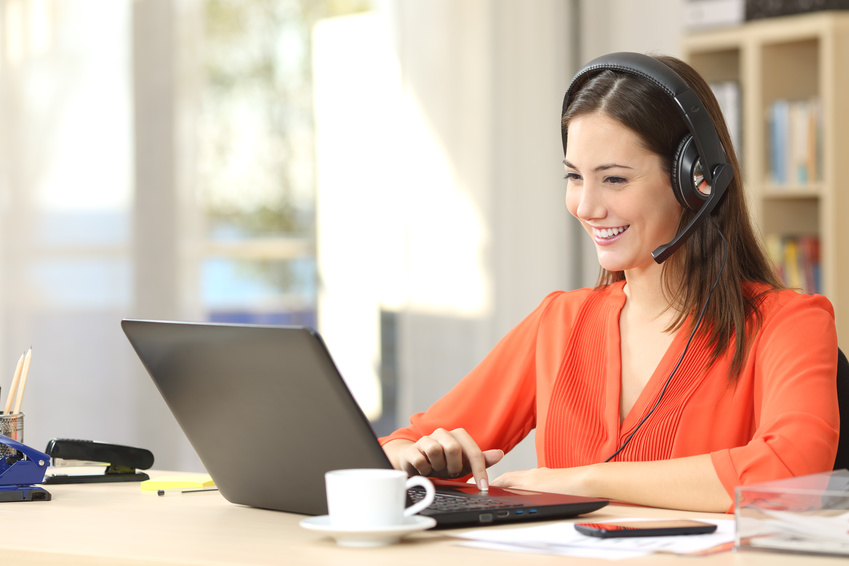 No business can afford to be a customer service laggard. NewVoiceMedia survey results reveal that an estimated $62 billion is lost by U.S. businesses each year following bad customer experiences. Forrester data shows that 72% of businesses say that improving the customer experience is their top priority.
Customer service trends topic is one of the most discussed today. Every year customer service experts publish their lists of trends, share their predictions and provide useful tips for improving your company's customer service experience. In our blog we also published series of articles on this topic. Following those posts I would like to discuss three important customer service trends.
Artificial Intelligence and Intelligent Assistants become smarter
AI and IA assist customer service teams and help to improve customer service experience. Although they will not take over the human function, in some cases they will help  customer service agents and guide customers.
However, you need to be careful when integrating these tools with your customer service workflow. If you use chatbots for assisting your customers you need to set them up properly and ensure they provide most accurate answers, do not confuse your customers and allow inviting a human agent to live chat on any stage of conversation. The same applies to intelligent assistants, which sometimes appear to be overloaded with promotional information and do not allow getting support right away.
Unquestionably, chatbots are most effective for conveying useful information. However, in those cases when your customers face any issues they will need help of a human agent. Ensure that your customers will have a possibility to invite a live operator to assist them further. Otherwise they will feel confused and disappointed by your customer service regardless modern technologies being offered.
Self service gains more popularity
Companies extend and enhance their self-service. This allows businesses to save time and effort of their customer service teams as well as customers' time. Customers prefer using self-service options to phone support. Gartner reports that improving the self-service experience of consumers is among the top 3 priorities for companies that aim to improve customer experience and service.
Self-service is a win-win strategy for any type of business. It lets customers feel empowered to find answers in their own time without interaction with a live agent. Modern self service tools allow companies to build powerful knowledge bases and integrate frequently asked questions sections with their websites. It is also very easy to monitor what is not clear to customers and update knowledge bases and FAQ accordingly.
For example, a customer contacts through live chat with a question already covered in a KB or FAQ section. With help of monitoring tools you can see the website page your customer is on and the pages which have been already visited. You can either offer your customer to read an answer by providing a respective link or provide a more detailed answer if you can see that your customer has already visited the KB or FAQ page. After you have determined what exactly was confusing, you can update your self service pages to avoid such situations in future.
Great customer service is authentic and human
Though this trend is not new, each year it gains more and more importance together with self service and customer service automation trends. We build an excellent experience around making things easy for a customer – not for our company.
However, there are still companies that treat their customers terribly and make them feel not only mistreated but sometimes even miserable. This happened to one of the United Airlines passengers who was dragged off an overbooked flight in April. The incident has been a public relations nightmare for United Airlines. Twitter users have called for boycotts. It also led to company's value crash.
Did this lesson teach United Airlines? We hope so. On their website they announced changes to improve their customer experience. Is there any solution to a system that gave rise to such treatment? They should realize that human beings are more important than money, respect human dignity and act morally.
We also know that it's a human nature to spread the word about poor customer experience, support the victims and stop doing business with such companies. People are emotional beings and they expect customer service to be authentic and human. Here are 5 must-have skills for authentic customer service:
Active listening
Positive attitude
Empathy
Patience
Friendliness
The bottom line
Each year customer expectations become more and more demanding. Businesses at the same time invest more in customer service and develop new strategies to meet those expectations and delight their customers. Those who fall behind will lose their customers to competition.
You are welcome to share your stories about your experience and discuss more customer service trends in the comments to this post.