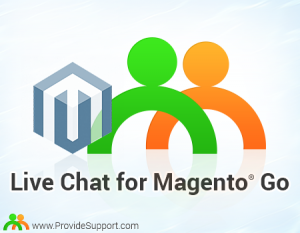 Magento Go is a cloud-based, web-hosted eCommerce software, the best option for small businesses who have just started their journey as online retailers. It offers all necessary functionality for setting a website store from scratch. Focusing on starting retailers with moderate programming knowledge Magento Go offers lots of useful features which make it stand out on the market of shopping cart software. In this article we will highlight the advantages of Magento Go solution and will offer different enhancements for hosted Magento based websites.
Magento Go Pros
Convenient dashboard is very intuitive in usage
Comprehensive knowledge base is an excellent resource for refining your skills
Drag and drop editor facilitates the task of online store designing
Reasonable pricing – one of the best priced hosted shopping cart software providers
30-day free trial is more than enough to design the store and start selling online
Powerful product management – convenient searching, sorting and filtering capabilities
High quality SEO and marketing tools which encourage customer engagement
Magneto Go Cons
No possibility to leverage extensive set of different modules and plugins available to Magento Community
Limited storage and bandwidth
No possibility to create custom themes
MagetoGo Integrations for Better Customer Engagement
Though Magento Go has limitations on source code editing and integrating third party applications, it is still possible to add some enhancements which will help to improve customer engagement. With growth of your business it will be important to introduce a new strategy and reinforce your website with new tools for better customer engagement. Developing the strategy targeted to excellent customer service and equipping your online store with the right tools is the straightest road to success.
1. Magento Go and Live Chat software integration
Live Chat has become a modern communication trend recently. More and more customers start looking for a live chat button on a website when they have questions. Live Help assistance became a must have for most online retailers today as it allows offering the same service level as in brick and mortar shops. Provide Support Live Chat software provider offers the detailed guide for Magento Go and Live Chat integration. With help of this tutorial you will quickly add the live chat button to your online store.
2. Google Analytics and Magento Go
Integrate GA tool with your website to gain a better insight into your marketing campaign and analyze your traffic. Magento Go knowledge base offers clear and detailed tutorial for Google Analytics tool integration.
3. CRM Integration options for Magento Go
CloudGento™ offers cloud based CRM integration opportunities for Magento users. This solution is the first 100% native integration between Magento and salesforce.com and allows managing customers data in an efficient manner.
Each of these integrations will help to better assist your customers, increase sales and improve customer satisfaction and retention rates. Here at Provide Support we put a high priority on excellent customer service, chat with us to see how we do this.