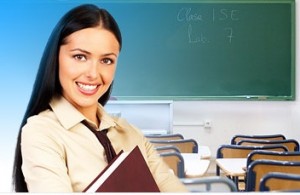 Summer tends to be a very busy time for colleges, universities and training centers. Is your support team overwhelmed by phone calls and emails from prospective applicants, current students, parents and alumni? In today's competitive environment, it is important to remain open to change based on new information or experience, and education institutions everywhere are looking for new ways to deliver the best possible service to every member of their communities. Isn't it time to take your team to the next level with Live Chat software?
Help Your Helpdesk
If your college, university or training center is not using a Live Chat service, you might be limiting your support team and spending resources on expensive long distance phone calls. Live Help software provides you with a whole lot of useful features to efficiently address enquiries, improve online enrollment and application rates while cutting time and costs. While significantly reducing the volume of telephone calls and emails, this great tool helps you streamline incoming enquiries, and at the same time imparts a modern, professional image to website visitors.
Efficient Staff Multitasking
Provide Support Live Chat software is designed to make sure that your resources are used in a timely and efficient manner as well. Since no specific skills or knowledge are required, your team will certainly love its simplicity and user-friendly interface. A single representative can chat with multiple visitors at the same time without any stress. No more unhappy people waiting in lines for service!
And in case a prospective applicant in chat needs time to fill out an application form or look through a program description brochure, the support operator can be on hold and switch to other tasks in the meantime. As soon as the visitor is ready to proceed with the chat conversation, the operator will get an alert and will be right back to chatting.
Smart, Fast and Efficient
Why do young people prefer online channels as sources of information and methods of communicating? They just won't wait for a return call or email. With Live Chat solution on your website you can interact with prospective applicants and students in the way they prefer. Live Chat support button on your website will show visitors that you are ready to assist them instantly. Having their questions answered in a timely manner makes a positive impression on your site visitors and gives your institution a valuable competitive edge.
Let Me Direct You To The Right Expert
With the Start Chat Form feature you let your website visitors select a department or operator they would like to reach, so that their chat call is routed to the right person immediately. Operators can simultaneously contact other resources either by inviting another operator into the chat or calling other departments for assistance with customer issues if necessary. Moreover, individual operator profiles can be created for the Dean's office or the Department head's office so that they could join chat conversation to address more specific requests.
Speed Up and Simplify Your Customer Service
Live Chat provides a rich set of features to accelerate your online communications. Pre-written "canned" answers are really helpful by giving instant responses to common questions like directions, program descriptions or deadlines, and other general information. The shortcut keys in the Operator Console app cover the most popular features and options, and make online communication quick and efficient as well. And the file transfer feature lets operators provide prospects with files like application forms and programs description brochures. No need to explain where they can download the materials they are looking for!
Give Your Website a Human Touch
According to our customers, the chat software is a wow-factor on their websites. One of the benefits of Live Support chat is its ability to reach beyond your static webpage to make a positive personal impression on your site visitors. Certain character strings can be automatically converted to smileys making the conversation feel more relaxed and open. You can also upload photos of your support team members to make your site visitors feel as though you are sitting right in front of them while addressing their questions.
If by now you still aren't convinced if a Live Chat service is right for your institution, try ours out for free here. You will like the results.

Latest posts by Julia Lewis
(see all)