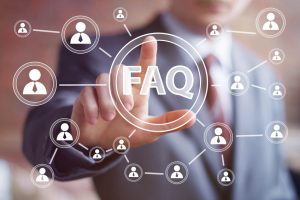 More and more customers take an advantage of self service options before contacting customer support representatives. In fact, Gartner reports that improving the self-service experience of consumers is among the top 3 priorities for companies that aim to improve customer experience and service. According to Zendesk 50% of customers think it's important to solve product or service issues themselves. By creating a page for customer self service with most frequently asked questions and answers to them you will not only empower your online shoppers to find information they need in your support portal, but will also cut down on customer service costs. Here are the most important benefits of a FAQ page:
Assist your customers proactively by anticipating their needs before they have to ask for help
Cut down on customer service costs and save time of your customer service team
Offer your customers a portal where they can find not only answers to their questions but also read more about your company
Your FAQ page can be a valuable SEO and PPC asset
Educate your customers on the topic related to your business
Self service statistics you cannot ignore
Best practices
Now that we know some benefits of a FAQ page, let's look at some best practices for creating a list of common questions your customers ask.
1. Talk to your customer service team
In fact, your customer support team knows exactly customers' needs and what kind of challenges they face during their journey. No doubt, that after discussing with your employees their customer service workflow you will have the list of most frequently asked questions and their suggestions as to usability improvements.
2. Analyze your emails and make a list of most common questions asked there
In addition to phone and live chat communication analysis, you can look through your emails and highlight the issues your customers often experience. By covering such common questions in your self service portal, you will save your customers' time. This will also give you a possibility to provide links to answers in case your customers ask such questions in their emails.
3. Perform a user research
This type of research will show you how your customers use your website for an expended period. The results of such research will unveil the main challenges faced by your customers and will help you to provide them relevant information. Moreover, by eliminating obstacles and covering frequently asked questions in your self service portal you will not only help your customers but will also make your website user friendlier.
4. Use images and photos
Images are a perfect way to guide the eye through the text information. They help to understand the content better and draw users' attention to answers they are looking for. As 65 percent of the population is visual learners, images are clearly the key to engaging people on your website and delivering your content to your audience.
5. Be simple and informative
Keep your answers simple and clear. Otherwise, your readers may misunderstand you or just will not find answers to their questions. In addition, avoid jargon, acronyms and lingo that your readers may not understand.
6. Take advantage of online survey to collect customer feedback
Online surveys is actually the best source of learning about your customers. Just ask them what they think and they will help you to improve your website design, products or services. If you already have a self service page but it is not popular, just create a survey and let your customers leave their feedback.
Over to you
Today we cannot imagine a website without a page with frequently asked questions. FAQ page for customer self service has become an integral part of any ecommerce website. More and more customers tend to use self service portals before addressing their issues to customer care agents. If you still do not have a FAQ page it's time to design it!