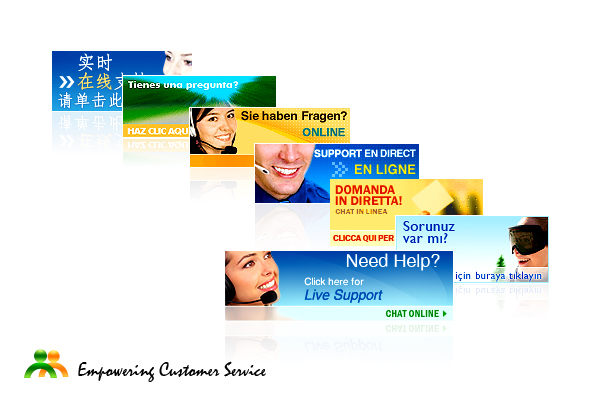 As Provide Support is being used globally on websites in different languages, we have been expanding our live chat icons gallery not only with new images, but also with translations for the existing ones.
Today we are glad to offer our Chinese customers some translations for our chat icons. We thank them for their loyalty and hope that our new chat icons will become a good addition to their websites and will save them time for designing custom images in Chinese. We would be glad to hear your feedbacks and suggestions for new translations of chat icons.
You are also welcome to check our chat icons translated into the following languages:

Olga is a Head of Customer Service Advocates and Social Media Coordinator at Provide Support, LLC. She is a writer and blogger on customer service innovation, customer service excellence and customer support technology.