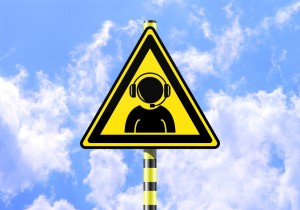 Today our customers expect agile customer service and according to Forrester research companies should be ready to provide customer support when and where customers want it, ensure customer service experience is consistent across all touchpoints and develop cross-touchpoint strategies to ensure customers can move seamlessly between devices and channels. Such approach requires not only proper training and tools, but also committed customer support team with highest priority to excellent and superior customer service. To start offering such type of service it is necessary to train CSRs to assist in different channels, offer professional support across all touchpoints and avoid most common mistakes. In this article I highlighted most common mistakes which may mislead and scare our customers away across various customer support channels.
Social Customer Service Mistakes
Mistake #1: Social media is part of our life, anyone can assist customers on social media.
It's a common mistake to think this is easy. It's not like interacting with friends, no company should reach out to customers like this. Your customers do not want witty jokes or a simple reply from you showing your human side. All they need is excellent customer service.
Mistake #2: There cannot be any human touch on social media channels
When we assist by phone in most cases we do not know who is calling. However, on social media we already see basic information about our customers and this lets us create personalized interactions. Without the human touch to customer interaction you will not be able to connect with customers in a meaningful way.
Mistake #3: With introducing social media customer service we will not need other support channels
Customers should be treated in the same consistent and personalized manner across all channels. In some cases it may be necessary to switch to another channel to offer further assistance.
Mistake #4: On social media we speak "social"
CSRs represent a brand and this should be done professionally that is why each word and each phrase should be weighed carefully avoiding most part of abbreviations and acronyms.
Live Chat Mistakes
Mistake #1: I can make my live chat button showing online all the time

Do not mislead your customers. If you do not offer 24/7 support through live chat – you can either display offline live chat icon and let your visitors leave messages or simply hide and do not display your offline live chat button at all. Otherwise, your customers will be confused and may have doubts whether your company is real.
Mistake #2: Proactive chat invitations – what a great feature
Yes, it's a great opportunity to offer proactive customer service and win more leads. However, this feature should be used wisely. Unexpected and annoying pop ups may scare your customers away and make them opt for competitors.
Mistake #3: Live Chat allows multitasking – I can do lots of things while chatting
You can handle several customers concurrently or assist customers via other channels – forums, emails, etc. However, do not forget about quality and your customers. Find the right balance when you can multitask and offer exceptional customer support service at the same time.
Mistake #4: I can enhance my live chat response time with help of canned responses
That's a good feature but do not misuse it as this may lead to losing human touch and sending impersonal messages.
Mistake #5: There is no live chat etiquette
Wrong – live chat etiquette exists and it is very important to spell all words correctly, not to forget about proper greeting and ending as well as the right order of giving information.
Phone Support Mistakes
Mistake #1: I can use voice menu to tell about my company offer
You can inform those who contact you by phone about your offers, promotions and discounts. But be brief and let your customers connect to CSRs without wasting their valuable time
Mistake #2: My customers normally do not have complicated questions. My agents can transfer them to me if necessary.
When your customers call your company, they expect a service representative to be the first or second person to whom they speak. People do not like being passed from one agent to another on the phone. Transferring your customer to another representative is the same as losing this customer. Train your agents to handle all kinds of calls.
Mistake #3: No human connection is needed
If you are not in an eye contact with a person on the other side, this does not mean there is no place for human touch.
Mistake #4: The faster I speak the faster I will finish with a customer
When you hear a customer repeatedly asking your staff member to repeat himself, this is a sign he's speaking too fast.  The reason your customer is asking for the information again is not because this person is dumb, in some cases it's just hard to understand specific details at once.
Email Support Mistakes
Mistake #1: Emails are a formal way of communication, we need to follow strict rules of business correspondence.
Definitely, but do not forget about human touch and personal approach. The connotation really matters especially in sensitive complaint-oriented situations. Consider making your emails more personal and this will win you more loyal customers than you have expected.
Mistake #2: Customers do not expect immediate email response
It's a common misconception. The faster you respond the higher satisfaction from your customers you get in return. Your customers will be grateful if you address their issue fast and efficiently.
There are more typical for all these channels mistakes which may occur during our customer support workflow. How to avoid this? The answer will depend on many factors – company policy, level of customer support team training, etc. First of all you need to analyze what kind of mistakes are committed in your team and then take actions to resolve them. Do you know more typical mistakes? Share them with our readers.