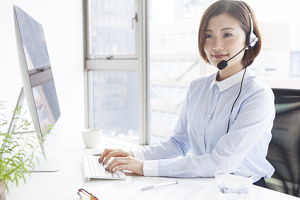 If you are offering live chat support on your website, you probably know that sometimes your support agents have to answer sales questions. You may even have a separate sales department if you are a larger business. Contrary to the common belief that live chat is mostly good for support, many companies are successfully utilizing it for sales also.
Are your agents qualified to answer sales questions? Do they know the specifics of the live chat tool which could help them to make a better product or service presentation to clients?
Below are my 5 tips on how to structure and polish your sales presentation offered in the environment of online chat.
1. Keep it simple and short
Quite simple, isn't it? Paradoxically, this is one of the most important qualities of a successful sales presentation – keeping it as simple as possible. And this is applicable across all communication channels where you may be delivering your presentation, including an in-person meeting.
Carmine Gallo, in his lecture for Stanford School of Business, "Sell Your Ideas the Steve Jobs Way" gives a few video examples of how this technique was serving Steve Jobs in an extraordinary way. I recommend you watching his interesting presentation.
When you are presenting your product or service via the live chat support channel, it is also crucial to keep it short and simple. To stress the importance of the simplicity factor, I am giving it the front row here.
2. Demonstrate it visually
A picture is really worth a thousand words, especially when it comes to product screenshots. Show what you are offering rather than telling.
Live chat is probably better than any other support channel in this respect, as it offers a few tools to make it easier for you to present your product visually.
If you have great screenshots posted on your website, live chat's real-time monitoring tool allows you to see what page your customer is browsing at the moment and redirect him to another page using Co-Browser to show him more screenshots. Isn't that handy and practical sales wise?
If you need to make a fresh screenshot to demonstrate a certain aspect of your product or service, you can make it and send it to the customer right there and then using the File Transfer feature.
3. Ask questions to understand the customer's challenges better
Sometimes a customer has a vague idea about what product he really wants and what features that product needs to have. In that case, it is the sales agent's job to ask the client additional questions and understand their needs instead of just throwing whatever their company has to sell in the client's face.
To complete this task more successfully, live chat's Navigation History tool, which is showing you what pages of your website the customer has been browsing and the duration of stay on each page, will help you to see what products were more appealing to the customer. Starting from there, you can arrange your questions to find out specific needs of your client and present him only with those product options which will be helpful in solving his challenges.
4. Observe your customers' feedback and let them interrupt
My personal experience is when you start asking additional questions to clients, a lot of the times it becomes clearer to themselves what exactly they are looking for and what features are more or less important to them. It appears as if your questions shake them up a little and they start asking you questions about different products in return. This is a good sign and it is important not to interrupt that process by continuing to talk about your products, but to hear what the customer has to say and re-align your presentation with them.
Sometimes the course of a live chat conversation is changing directions a few times. In the end, however, that is so not important, as long as the right direction has been found and the customer is clear about what they want and what your product or service can offer to them. So, be flexible. Live chat gives both parties full flexibility, as all of them can type and send messages at the same time. The task of the sales agent here is not to get caught up with his own speech, but watch out carefully for what the customer is typing and respond to that instantly.
5. Personalize your presentation
According to CMO Council survey sales agents when preparing their presentations use less than 50% of the materials created by marketing. The reason is, the information feels too generic, not relevant to specific prospects or not clearly showing how their product differs from the competitors.
Asking questions, which was tip #4, helps to determine the clients' needs. The next step is to use that information and personalize your message. If you are sending a product screenshot to a client, make highlights in it to show the customer those features which he is looking for.
If your company has some additional sales materials, like electronic presentation files, brochures, don't send them to every prospect, as they will come out too generic. However, if the customer wants to get into details and know more, be sure to give them all the information you have and transfer the necessary files.
Live chat gives you the advantage of real-time communication, so you can truly share the most up-to-date information about your product or service and allow the prospect to make a conscious buying decision.
Use the potential of live chat to the maximum and you will see that a tool mostly utilized for support can boost your sales results considerably and at the same time earn you good reputation.
Bon voyage!

Latest posts by Maria Lebed
(see all)