The holiday season is a time for joy, family, giving… and big sales opportunities for businesses.
But when the wrapping paper is thrown out and the holiday leftovers are cold, many businesses find themselves trying to figure out how they're going to keep up with their business goals. Whether you beat your holiday sales goals or missed them entirely, a new year is a new slate to go after.
The good news is that there are always ways to boost your post-holiday sales, even after you've taken down your holiday displays and returned merchandise.
Here are ten tips for maintaining momentum following the holidays, whether you're trying to make up ground or maintain what you've built:
Revisit and Revamp Your Marketing
Now that you've made it through the holiday shopping season, you are likely sitting on top of tons of insights, new emails, and contact information. Use this data to look at your marketing and advertising efforts and see what resonates with your customers.
Which email offers did they respond to the most? What social media posts had the best results? What demographic is reacting well to which offers, and how can you find more of those people?
Adjust Your Pricing Strategy
Pricing is a touchy subject for most business owners, especially when they've just done a holiday sale.
But now that the dust has settled and you have new information on what strategies worked best for your audience look at how you can improve your pricing strategy to boost your post-holiday sales.
If you can find a way to offer your products at a higher price point without pushing people away, you may be able to generate greater revenue from those customers.
Return To The Table With New Partners
This isn't something that businesses usually want to do after the holidays, but it's important not to let yourself become stagnant or complacent.
Even if you enjoyed a great sales season, it's essential to constantly look for new opportunities within your industry.
Consider what other businesses may have similar target demographics to yours and reach out with an offer of mutual benefit. You never know where the next big deal will come from!
Remain Engaged With Your Audience
It's easy to always have your audience on the back burner, but it can be even easier with a holiday as busy as Christmas.
But don't forget about them now that you're facing another long work week. Continue to communicate with them and show appreciation for their business by offering coupons and discounts.
Update Your Social Media Strategy
When you take down your holiday decorations, chances are your social media accounts may have gone quiet for a little while.
But now is the time to work on strategies to remain engaged with customers via social media. Whether it's daily posts or weekly newsletters, find ways to keep your audience engaged in between major advertising efforts.
Optimize Your Site Navigation
Once you've made it through the holidays you'll probably find lots of new and useful data in your Google Analytics account. You will want to make sure that valuable data is used to optimize your site navigation as you prepare for the year ahead!
Entice January Purchases with Holiday Season Sales Discounts
People often find it easier to spend money after the holidays. Even if they didn't splurge on gifts, they probably still have a few gift cards lying around from Christmas and Hanukkah.
Now is a good time for you to jump back into sales with discounts and promotions that make January a great month to purchase products or invest in services.
Use Social Media to Help Customers Fight Off the "Post-Holiday Blues"
After the holidays, many people struggle with a lack of motivation and productivity. Social media can be a great way to capitalize on this feeling and provide an incentive for those struggling with finding the energy to go back to work after a few weeks of vacation.
Take your audience's mind off their post-holiday blues by offering them coupons and deals to motivate them.
Invest in New Giveaways and Promotions
Now is the best time for you to get creative with your giveaways. Even if you don't have a big budget, there are plenty of unique and inexpensive promotions that you can offer to help boost your post-holiday sales.
Get ideas from other businesses in your industry or even outside of it, then create something that's just for your audience.
Use Live Chat to Enhance Customer Experience and Drive Sales
Is your website equipped to help new post-holiday customers navigate their way around your site?
One way to boost your conversion rate is to take advantage of live chat features. It doesn't have to be a complicated process if you don't want it to be. By utilizing live chat features on your site, you can bring the power of human interaction and conversation to your online presence.
By equipping your website with live chat, you can push visitors to sales, offers, and unique elements of your content with eye-catching pop-outs. Keep your live chat feature in "online mode" to help your customers and agents engage faster – boosting the chances of landing sales.
Are agents not available? Make sure your chat feature has a way to "leave a message" with your company, letting the visitor feel heard and confident that they will receive a follow-up.
Ride the Post-Holiday Wave with Provide Support
The end of the holidays doesn't have to mean the end of your sales. You can continue riding the shopping wave and give your business a nice boost heading into the new year with the right strategies.
If you are ready to help drive those new customers to become returning customers, add a powerful live chat from Provide Support. At Provide Support, our team of live-chat experiences can help you create an ever-present presence on your business site to engage with prospects around the clock.
Learn more online about how using live chat and professional support can change your online business and how to get started with Provide Support!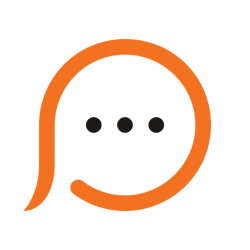 Latest posts by Provide Support Team
(see all)