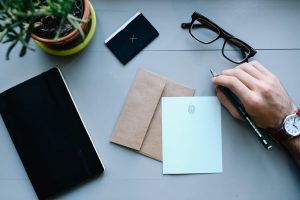 New customer welcome letters have been utilized by many businesses that hold customer relations in high regard. It is considered as good customer relations, and it enhances personal relationships between business and their customers. Writing new customer welcome letters promotes friendly exchanges with the customer, and it sets the tone for subsequent communications with the customer. It also fosters customer engagement. When a business writes this letter, it manages the customer's expectations and introduces them to what the business is going to offer in terms of products and services. All pertinent information that relates to the core business of the company is disclosed.
The advantages of writing a new customer welcome letter could include:
It offers an official introduction of your company to the new customer
It gives the new customer reassurance that they made the right choice by choosing your company
It creates a positive image to the new customer; that you place high value on your business
It gives contact information and avenues of seeking redress
Therefore, any business should make a point of writing a new customer welcome letter to new customers.
In light of the above, this article will give the best tips on how to write a new customer welcome letter.
The Company Letterhead
The new customer welcome letter should always have your company letterhead. Make sure that it's printed on the letter. Your letterhead could be anything that gives recognition to your company. This includes at the very basic, the company logo and contact information. If you don't have a letterhead already, the following information could substitute:
The company name
The return address
Contact information (telephone and cell)
Company email address
Company website
Fax number
Contemporary businesses that have embraced social media marketing have included their social media pages and account names. You could follow suit as the social media accounts provide a channel for communication and correspondence.
Date and Recipient Address
Immediately after the letterhead, the date of the letter and the address of the recipient should be written. They should all be aligned to the left. The date should come first followed by the address of the recipient. The address should have the following information:
The recipient's full names. An appropriate prefix should be put to the name. (Mr. or Ms./Mrs.)
The title that the recipient holds. For example, CEO, MD, CFO, etc.
The recipient's company
The recipient's mailing address
Special attention should be given to the prefix and recipient's title. Ensure that you write them correctly so as not to offend the new customer. If possible seek clarification. You do not want a situation where you address a male customer as Mrs.; or a married customer as Ms.
If the customer is not representing any company, then you don't need to include any company details. The address should also be written accurately to represent the actual address of the recipient.
Greeting/Salutation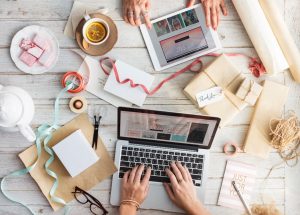 This comes after writing the date and filling the address box. The greeting and salutation are quite easy. You just have to greet them by name and after that put a colon. For example, "Dear Mrs. Jane;"
The greeting can be varied depending on how you relate to the customer. Some people may refrain from writing a prefix to the name and even use the first name. For example: "Dear Mary;" This tends to be a casual way of writing the salutation. It is best used if you know the new customer personally and are probably great friends. Even so, a more formal approach is required when you are addressing someone you don't know personally or a corporate entity. In this case, the salutation could be: "Dear Mrs. Mary;" You could also use the recipient's second name to make it sound more formal. For example: For Mary Monroe, "Dear Mrs. Monroe;".
Choosing either of the two greetings and salutations will purely depend on the relationship you have with the customer.
Welcoming Message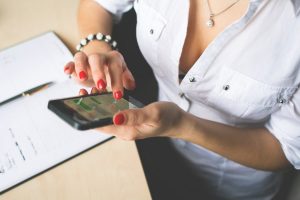 The welcoming message comes immediately after the salutation. It should be conveyed in the first sentence of the letter. This sentence should be warm and inviting. At the very basic, it should motivate the new customer to continue reading the letter.
An example of a welcoming message follows:
"As the manager of ABC Company, I would like to take this prestigious opportunity to welcome you as our new customer. We are excited and fortunate to have you with us. We are confident that you will enjoy being our esteemed customer and that our quality services will bring you utmost satisfaction."
The above is just a sample welcoming note. It is not to be taken as absolute. Other approaches may be used as long as it serves the purpose of welcoming the new customer. Some people may prefer a more straightforward approach such like: "Thank you for enlisting for our services" or "Welcome to ABC Company." Others may take a casual approach like: "Hey Buddy! Welcome to ABC Company. We are glad to have you as our customer!"
The bottom line is to choose a tone that is conversational and one which will portray your company in a good light.
The Body of the Letter
Right after you write the welcoming message, the body of your letter should follow. Start by introducing your company to the new customer. Mention the main achievements and capabilities of your company.
An example of a good introduction is as follows:
"We at ABC Company, pride ourselves in being the best, exemplary and excellent tax consultancy firm in Denver. We value our customers. We are committed to ensuring that they get real-time solutions to their tax issues."
Another part of this introduction entails introducing yourself as an agent of the company. Introduce your portfolio and the capacity in which you will be serving the new customer.
An example is as follows:
"I'm Tim Jones, the Customer Relations Manager at ABC Company. I will be your point of contact for all correspondence with the company. Don't hesitate to contact me for all your queries, comments and feedback."
After introducing yourself, put relevant contact information. This is vital and should never miss in your new customer welcome letter. The contact information should give both the Company's official contact as well as your official contact. If need be, you can give out your personal contact information if the relationship between you and the new customer makes it conducive.
Reassuring Message
The reassuring message acts as a message that will applaud the new customer for coming onboard. It should convey the company's happiness and readiness to serve the new customer. As you write this message, ensure that you mention the customer's business or interest. Posture yourself as the right business that he/she could ever choose and make them feel appreciated for choosing you. If you know how to write a book report then writing a reassuring message should not be a big deal.
An example of a reassuring message is as follows:
"Mrs. Monroe, I want to thank you again for giving us the chance to serve you. We are much grateful to you for entrusting us with the responsibility of offering tax consultancy services to your business. We will work with utmost diligence within our capacity to provide the best tax solutions for you because we hold you in high regard."
Close your Letter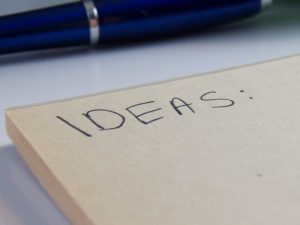 This marks the end of your new customer welcome letter. The closing is signified by a valediction followed by your signature and lastly your name and possibly your title. The following are good choices for a valediction:
Yours truly
Yours faithfully
Regards
Yours sincerely
Best regards
Ensure that you sign by hand in order to authenticate and personalize the letter.
Conclusion
If you follow the above guidelines, you will come up with an appealing new customer welcome letter that's sure to impress your new customer. Follow each guideline with special consideration to your relationship with your customer and the image that you want to portray as a company.
Author Bio
Lori Wade is a freelance content writer who is interested in a wide range of spheres from education and online marketing to entrepreneurship. She is also an aspiring tutor striving to bring education to another level like we all do. If you are interested in writing, you can find her on Twitter or Google+ or find her on other social media. Read and take over Lori's useful insights!