Are there any particular businesses which will benefit from using Live Chat software? In general, for any business superior customer support services will help to increase customer satisfaction rates and double or triple ROI. Live Chat software offers not only click-to-chat feature, but also detailed real time monitoring results as well as traffic stats reports which may be used for marketing purposes and will be a great assistance in making more responsive website design.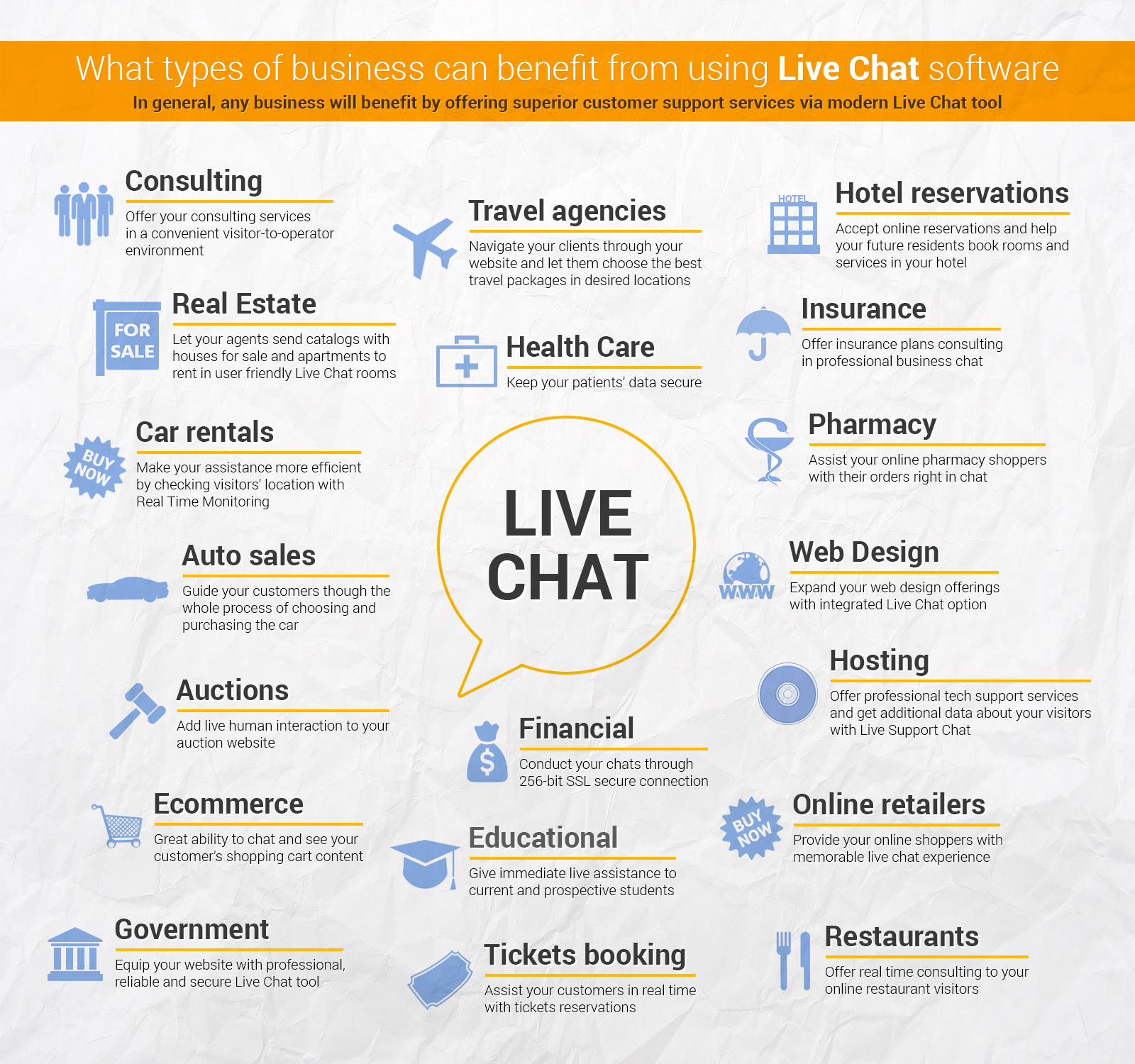 Check this infographic to find out if your business can benefit from using Live Chat software for assisting customers.

Olga is a Head of Customer Service Advocates and Social Media Coordinator at Provide Support, LLC. She is a writer and blogger on customer service innovation, customer service excellence and customer support technology.