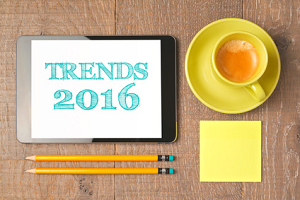 Customer experience is becoming more and more important for companies over the years. The reason is, it has become the key differentiator.
Some 15 to 20 years ago the main goal targeted by most businesses in order to gain an advantage in the market was to design cost-effective procedures and create products quickly and efficiently. Affordability of products was the key differentiator.
When this goal was reached and the market was flooded with the multitude of products differing little in features and price, companies needed a new way to stand out from the crowd.
Today, when customers are bombarded with offers, they are making their buying choices based on, almost solely, the level of customer experience they receive from a company.
Companies, in their turn, are trying to devise new ways to deliver more effective and emotionally satisfying experiences to their clients.
Business is becoming more of a relationship rather than just production and selling. 73% of companies with positive customer experience impact value the link between customer experience and business results.
Where do customer expectations and the efforts made by companies meet? Where should you focus your attention? Watch out for 5 major customer experience "must-do's" for next year and stay in the trend.
1. Omni-channel integration
The proliferation of devices and gadgets has given more choices to customers as to how they can approach a business. At the same time this created a lot of confusion, because a lot of the times customers still undergo disjointed experiences through this variety of channels.
As a result, companies are facing a new challenge – how to create a seamless and smooth, integrated experience across multiple touch-points. It is easier said than done, because consumers switching from one channel to another makes it difficult to monitor and serve them, technologically wise and budget-wise.
Thankfully, technology is coming to rescue and new applications and platforms are being developed. Gradually, understanding is coming that social media isn't separate from the rest of the channels and doesn't require a heap of resources just for itself, which is helping to reduce or at least to create a more balanced budget distribution.
Next year companies will be learning how essential it is to create an integrated customer experience. From addressing the issues of abandoned shopping carts to creating a seamless transition between online and bricks-and-mortar locations, omni-channel will improve the bottom line for both retailers and B2B.
2. Mobile experience
The number of people who do their browsing on devices passed desktop users a while ago.
According to recent Software Advice study, more than 60% of users seek service on a mobile device several times a week or several times a month.
Image: U.S. Population: Frequency of Seeking Customer Support on Mobile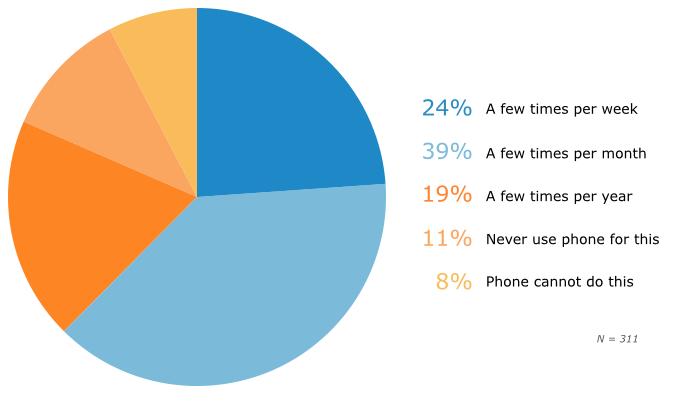 For retailers, mobile is already a basic must-have. Other types of business will recognize its value and adopt in their strategies very soon.
At a minimum, a great mobile experience requires a mobile-optimized and responsive website. Moving on to other things, it may include custom applications and mobile-targeted campaigns. In a word, mobile trend cannot be put on the shelf for another year.
3. Attention to the Voice of the Customer
Consumers ranked "shorter surveys, more listening" as their #1 CX trend for 2015. This trend will continue next year as well. There is a lot of work to be done.
Consumers want to feel valued by brands. They don't want just to consume. They want to provide also. When asked in a survey how brands can make them feel valued, consumers most frequently mentioned being "heard."
4 in 5 surveyed asked about the contributing factors in their decision to leave a feedback selected "I enjoy offering my feedback and making a difference," with 2 in 5 marking it as the primary reason (40.49%).
According to Forrester, successful Voice of Customer (VoC) programs should support a cycle of four activities that make up a closed-loop process: listen to customer feedback, interpret the resulting data, react to improve the experience, and monitor results.
VoC next year is an opportunity to strengthen loyal customer relationships and deliver key elements of your differentiated customer experience.
4. Personalization
Customer expectations around personalization will continue to grow in 2016. Most companies are still not ready to deliver truly personalized experiences, but the smarter ones will use batch processing and segmentation to "fake it 'til they make it" in 2016. This will allow them to increase internal capabilities for more robust future delivery.
Predictive and personalized technology will grow in demand. Using tech to create an easier and faster customer experience will become basic for most. Savvy applications will save time to both companies and their clients and make the customer journey more effective and pleasing.
Moving further away from the corporate tone to more friendly and personal dialogues will also help companies to build stronger relationships with customers. Companies will be giving more responsibility to their own support agents to reply to social media requests instead of delegating powers to third parties or their marketing teams.
5. Increased investments in CX digital innovations
No doubt that the growing customer expectations and the new trends in CX industry will require companies to invest more and more into the customer experience.
Organizations who already implemented CX projects first focused on improving the collection and analysis of customer feedback. This is a great way to start in order to adapt, change and meet the needs of the consumers.
Gartner's prediction is, by 2017, 50% of consumer product investments will be redirected to customer experience innovations.
Improving the overall customer experience will be a top business priority for companies and the main driver behind their digital transformation goals in 2016, according to a new Accenture study.
"Customer experience is now clearly at the heart of digital transformation, and digital is at the centre of that customer experience," said Anatoly Roytman, managing director at Accenture Interactive and global digital commerce lead. "But many companies have considerable ground to cover on their path to becoming digital enterprises."
Which trends do you think will define customer experience in 2016? I would love to hear your views and opinions.

Latest posts by Maria Lebed
(see all)