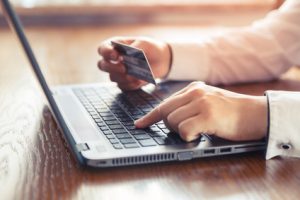 Zendesk survey revealed that 62% of B2B and 42% of B2C customers purchased more after a good customer service experience while 66% of B2B and 52% of B2C customers stopped buying after a bad customer service interaction.
If you want people to buy your staff or use your service you need to understand how they make purchase decisions and what kind of factors have an impact on them. It is equally important both for small businesses and large corporations.
The impact of customer service can be detected even before your prospects start their interaction with your customer service team. Here are 4 things you should know about purchase decisions.
Take the most of user stories
It was difficult to imagine the impact social media would have today. When social media influencers share their stories, they draw attention of their followers to that information and this way promote products or services.
Before purchasing customers tend to search for reviews and user stories. According to the Zendesk survey 95% of consumers share bad experiences and 87% share good experiences with others.
As a matter of fact, your main purpose in this case should be monitoring and replying to any type of feedback whether it is negative or positive. Taking responsibility and showing your desire to improve will demonstrate your prospects that you value your customers.
Here are 5 tips that will help you to attract brand ambassadors, who will voluntarily promote your brand by speaking publicly about how much they love your products or services:
Make your customers feel that they are part of your brand's mission
Build your social audience
Develop a plan for your ambassador initiative
Look for inspiration by checking other programs
Choose most active customers, invite and reward
Help people to find what they want
In most cases when your prospective customers enter your store, they have not made a decision of what they want yet. Thus, this is the field where your team can play their role and show the best class of customer service and help to make the right purchase decision.
While engaging such customers your team can show their desire to help and be right here and right now. No matter whether your store is online or brick-and-mortar, your employees can guide any customer through their purchasing process, from its first stage till paying the order.
These 5 surefire techniques will help you to develop the right strategy for engaging new customers and assisting existing ones:
Do not wait for your customers to ask their questions. Monitor their activities and offer your assistance
Analyze data obtained from social media and discover new consumer trends
Personalize communication with your customers
Encourage feedback and do your best to meet your customers' needs
Monitor customer service trends and act depending on customers' needs
Make your customer service always available
Research shows that 42% of consumers who complain on social media expect a response within 60 minutes. Further, 57% expect the same response time at night and on weekends—even if it's not during normal business hours.
Thus consider offering support not only during your business hours but also at the weekend. In case your company sells worldwide, ensure that you cover all time zones and have your customer service available to clients from all corners of the planet.
Customer experience matters
A company's relationship with their customers is not just about providing exceptional customer service. It's learning what customers experience from the moment they begin considering a purchase, and then working to make the journey towards buying a product or service as simple, clear and efficient as possible.
Customers can now make educated choices between competing brands, as information is literally at their fingertips. And, as a result, they have higher expectations of customer experience and choose those brands that satisfy their needs.
Though it seems that it is hard to compete with established brands and companies, you still can develop a winning strategy that will help you not only to influence your customers' purchase decisions but also attract new clients and even brand advocates.
Follow these 5 recommendations and improve your customer experience:
Focus your resources on retaining existing customers rather than putting all your effort into generating new leads
Use data analytics tools to fill the gap in your customer experience journey
Remember that happy customers are your best brand promoters
Get ahead of expectations
Put your customers first
It is needless to say that today customer service more and more impacts your customers' purchase decisions, even more than price and quality. And the only way to win over competition is to put customers as the main priority while creating your business development strategy. You are welcome to share your ideas about providing better customer service experience in the comments to the post.