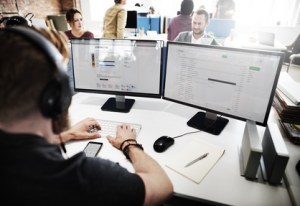 Monitoring service levels has always been a fundamental aspect of managing a contact center. However, advanced contact center and customer relationship software has led to an abundance of data and a growing number of reports that have become unmanageable.
This influx of information has become a perplexing problem for contact center managers, as well as C-level executives, who want to make sure their contact center is performing optimally. When you're spending a considerable amount on contact center system hardware and software, you want to make sure you're getting its full value, including effective use of data generated. However, you don't want to get to the point of the proverbial "analysis paralysis."
Part of the problem is that most contact center managers have simply tacked on new reports as technologies have advanced. This has led to an unwieldy volume of information. As the contact center has evolved, some forms of data have also become far less useful or even obsolete. For example, the average handle time, which used to be one of the most basic metrics for contact centers, has become less beneficial. It increasingly doesn't tell the story of a complete customer journey. In fact, sustaining optimal AHT rates often causes agents to focus more on speed rather than quality of service.
So what tools are necessary to generate the information needed now to sustain service levels and continuously measure workforce and business performance? Here are the must-haves.
Speech Analytics
With customer service a key competitive differentiator for companies, speech analytics is no longer just a cool new technology. It's necessary for identifying customer insights and needs while also uncovering product, operational, system, and procedural issues. Not only does speech analytics help improve service levels, it can also reduce costs and create revenue generating opportunities.
Text Analytics
More customers than ever before are also using digital channels like email, chat, SMS, and social media. These customer interactions need a form of unified processing to sustain service levels, just as the voice channel is measured. Text analytics uses both algorithmic approaches and natural language processing to process and extract beneficial information from unstructured text and to generate actionable insights. Text analytics can be used in a number of important ways from improving routing to helping agents when interactions are escalated.
Desktop Analytics
Monitoring agent performance continues to be an important aspect of workforce management. Desktop analytics enables deep insights into both contact center and back office performance levels by collecting and evaluating data for every application login, screen navigation, mouse selection, field entry, and more. This increased level of visibility offers
Assurance that agents are adhering to website usage policies and work schedules
Monitoring of productivity levels
Analysis of processes from start to finish to measure handle time and to identify redundancies and inefficiencies
Cross Channel Analytics
Customers are far less likely now to use just one channel during an interaction and throughout their journeys. Thus, they need to be tracked across all channels that they use. Cross channel analytics captures this information, whether a customer is using just email and a voice channel over the course of their entire journey or is using five different channels in a single interaction. Interaction analytics tools that capture cross channel interaction data is essential for uncovering root causes of customer complaints, better understanding of customer behaviors, improving agent performance, and planning future interactions.
Predictive Analytics
This advanced source of data provides functionality that can enable you to use intelligence from thousands of customers to take quick action. Predictive analytics mines recorded interactions to uncover intelligence necessary for building customer service strategies that improve the overall customer experience.
Net Promoter Score
Customer loyalty has long been a challenging metric to monitor. Different than customer satisfaction, it is more tied to revenue growth. This led to the development of the Net Promoter Score by Fred Reichheld, Bain & Company, and Satmetrix. First introduced in 2003 in the Harvard Business Review, NPS is now used by more than two-thirds of Fortune 1000 companies.
The tool measures loyalty occurring between a company and a provider. The provider can be the company, but it can also be an employer or even a specific department within a company. The Net Promoter Score is calculated on the response of just one question – How likely is it that you would recommend our company, product, or service to a friend or colleague? The answers are scored on a scale from one to 10. Those that answer a nine or 10 are considered to be promoters who are likely to have value-creating behaviors such as making referrals and buying more. Those with a score between zero and six are detractors that can hurt the growth of a provider. Individuals with responses of seven or eight are passives that are unlikely to impact the provider's success or failure.
The main purpose of the NPS is to identify the level of customer loyalty to understand if customers will likely buy again, provide referrals, or defect to a competitor. For many industries, passives who give ratings of seven or eight are likely to move on to another provider. Thus, keeping scores high should be a key focus for companies that are closely measuring their performance and success.
Information, metrics, analytics, and data drive the success of every contact center. Yet, they are all evolving as technologies continue to offer new levels of providing service. Staying on top of what needs to be monitored is an essential part of being productive and ensuring service levels continuously meet customer expectations.
About the author: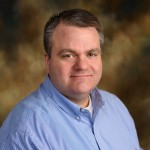 Walter Lash, the Director of Business Consultation for VHT, is a highly regarded contact center strategist and analyst with over 15 years of contact center experience. He is currently in charge of optimizing VHT's platform to best achieve client service goals while utilizing the solution to maximize caller experience.