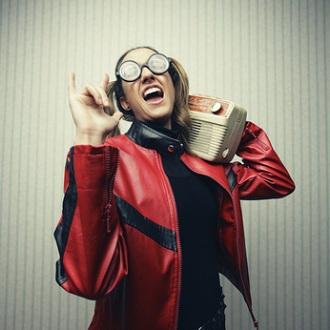 Approaching each new high season of the year it's no wonder every business wants to take the maximum advantage from it and not only generate more revenue during the peak time, but also promote their brand and acquire new customers. High seasons, when practically everybody is looking for something, give unlimited opportunities for promotion. Creativity seems to be the only limit to how large an audience can be reached at such times.
What are the ingredients of a successfully run high season?
There are two major components which every business needs to pay the most attention to in order to generate more sales and keep customers coming back.
1. First, and the most important, is to provide superior customer service. Each and every lead that contacts your business has to leave fully satisfied. We can give it a soppy name of pleasing the customer, but without investing enough effort into this basic rock on which every enterprise stands, there can be no talk of survival. In today's world of the social media, when the customer's impressions in dealing with your company and their feedback reach not only their neighbors and friends, but the whole world, the stakes are very high.
It is especially true for peak seasons when the customer flow increases and you have to be really careful in watching that no customer is turned unserved and all of them receive timely and qualified service.
2. The second thing, which is also extremely crucial for long-term success, is not only to please the customer, but to provide a memorable customer experience. Just come to think of it, how many online shops we are buying from all year round, do we remember all of them?  We may remember the site for a week or two until we get to buy from another shop and the first name gets erased from our memory.
Tough competition is a big problem in the online commerce world. Customers will no longer flock to your shop just because it's close to their house. So you really have to stand out in some way, appeal to their memory and emotions in order for them first, to remember you and second, desire to come back. This second aspect is tied very closely to the first one of providing a pleasant experience, because if the customer receives a bad service from your company, they may remember it well enough to spread the rumor, but they will certainly not be coming back.
How can live chat help you operate your business during the high season and pull the maximum profit from it?
Live chat helps you tackle both of the aspects above. It gives you more resource for improving the quality of your customer service and imprinting your brand's identity into the memory of your customers and prospects. How exactly?
1. First, it provides the ability of multi-tasking, and not only for the support agent, but for the customer as well. Most of the customers appreciate this opportunity and take advantage of it. This creates a situation where a customer service call does not require total dedication and commitment, such as a phone call would, neither from the customer, nor from the service rep.  For you as an entrepreneur this means that more customers can be served with less agents, which in its turn serves to cut down the overall customer service operational costs.
2. Different supplementary tools that simplify the work of the customer service agent and enable one to provide more efficient service is another way live chat contributes to the quality of your customer support and proves its ability to handle bigger load. Such tools include:
the co-browser, which allows the agent to peek at the page the customer is looking at to understand the issue and help to address it faster, or sometimes steer the customer in the right direction if one is looking for a certain information or a product on your website;
the file-transfer feature which enables non-text interaction between the customer and the agent, such as sharing screenshots, images, pdf files, videos etc.;
links posting and page push – tools which save a lot of time on explanations and can considerably decrease the problem resolution time;
the traffic monitoring and passing of custom visitor details, which enables the agent to connect the customer's question with his membership history on the fly and find the most appropriate answer addressing the customer's issue in the shortest time.
3. A third most important benefit of live chat, which helps you to create a memorable customer experience, lies in its power of customization and personal approach. If you go to a live meeting with a company rep, you are less likely to forget it than if you only phoned them in to discuss your question, right? Visual impressions create much stronger memories in us than text and voice. The influence of live chat in this particular area has been largely underestimated. In fact, chat interaction can feel almost like a live meeting. Maybe not 100%, but very close to it, much closer than a phone or email interaction.
What do you have to do for it? You just have to make sure your live chat window reflects as much of your brand's personality as it can possibly can. Add your operators' pictures, your company logo, be creative with the messages you put out to greet customers, employ colors and fonts to create a unique customer experience that will make them feel comfortable chatting with you and buying from you.
Also, do not forget that all those tools with which live chat is equipped are your chance to distinguish your company from the rest. How you use them can make a big difference and create a positive impression in the customer's mind. If instead of shooting a short text reply to the customer you support your response with a picture, a screenshot, a link to your manual, or you proactively redirect them to the page they are searching for, if you seek to bring more value to them, they can't fail to set your company apart from the rest and do business with you again.
So make this your way to go. Don't overlook any of the opportunities that live chat gives you and make the best out of it.
If you still don't have live chat on your website, don't waste any more time, sign up here. Live chat gives you the possibility to identify just how much people you need to handle your customer flow during the high shopping season, and this costs you nothing. You can use the service on your website for free for 10 days and add as many agents as you need if you see they can't keep up with the demand, which will make it easier for you to later decide on which subscription package you need.
Start rocking now!

Latest posts by Maria Lebed
(see all)