In a series of posts we' ve been covering topics on how to add live chat to your social media accounts. We've explored the possibilities offered by Facebook and Twitter. In this article we will explain how to add a chat link to your Google+ account.
Google Plus does not allow any custom script to be added to your profile, so it is only possible to share a direct link to the messenger by adding it to the Links section.
Follow these simple steps:
1. Log in to your Google+ account, from the pane on the left click Profile
2 Select About tab and click the button Edit Settings in the top right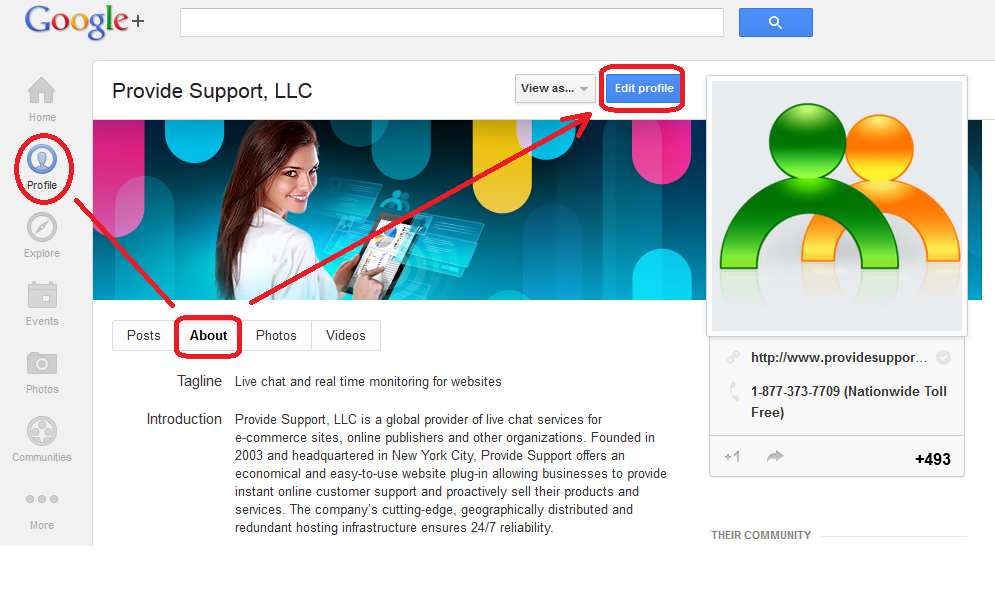 3. Scroll the page down and click the Links icon

4. In the Links screen click "Add custom link", enter a Label for your link, for example Live Chat, and URL (https://messenger.providesupport.com/messenger/Your_Account_Name.html), click Save

5. Click the button Done Editing
Check the final result on our G+ page: http://plus.google.com/providesupport/
Enjoy!

Latest posts by Maria Lebed
(see all)