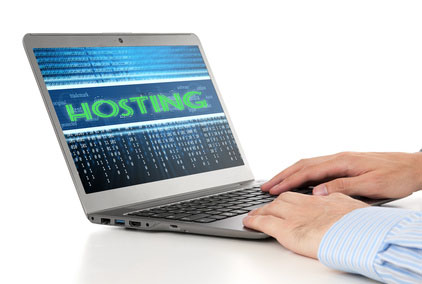 Live chat technology provides an easy, quick and convenient way for companies to connect with their clients. Many online businesses are taking advantage of it and succeed to improve their credibility, increase customer loyalty and drive more sales. However, there are specifics to every industry and live chat yields different results in different business areas. Is it effective for companies who provide web hosting solutions?
Let's have a look at what some of the host providers who have used live chat have to share about their experience with this tool.

Here's what Jose David Bravo, the CEO at http://www.colombiahosting.com.co/, a Colombia-based web hosting company, says on how live chat has helped him to improve sales and increase efficiency.
"We found [in live chat] a perfect tool to improve communication with our customers through our web-site. Sales have improved and technical support became more efficient. The ability to customize the tool in Spanish offers great benefits for our organization. Many of our customers prefer us over the competition thanks to on-line support."
Ioannis E. Farazoumis, the General Manager at http://dnhost.gr/, Domains & Hosting company based in Greece writes on the benefits that adding live chat has brought to his business, including some compliments to our company (thank you, Ioannis).
"We are serving dozens of customers on a daily basis and it saves us time and money, because it helps answer common or complicated questions and solve matters instantly and provide a higher level of support than the competition.
It helps us keep our customers satisfied and happy, increase client loyalty and spread our good fame!
After our switching to Provide Support, some of our web hosting competitors in Greece have also signed-up with P/S, and this is one of the best proofs that we have made the right choice!"
Matt Wallis, Director at UnitedHosting.co.uk, a UK web hosting company in his testimonial stresses how important it is for a web hosting company to offer a reliable support service.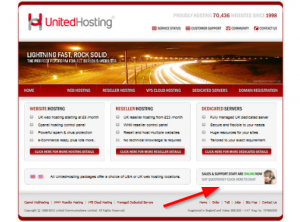 "We have used several live support applications over the years, but Provide Support is by far the best. This software is stable, easy to use and pleasing to the eye. It is also extremely reliable, a trait not shared by other live chat software on the market today.
If you plan to offer a live chat feature on your site then you should not consider using anything other than Provide Support."
Some of the other benefits that Provide Support Live Chat offers to web hosting companies include the following:

Support for Windows, Mac OS and Linux operating systems, as well as browser-based chat client.
Ability to create unlimited departments, such as for example pre-sales, billing, technical support, which improve the quality of the customer experience.
Multi-domain support that allows to serve more than one website on the same license.
Customization and branding options that enable easy blending of the support service into the design of the company website.
Co-browser which allows the service agent to see the page the customer is looking at and more easily troubleshoot the problem. It also enables the agent to redirect the customer to other pages of the website to refer them to the necessary information.
SSL-secured chat that can be enabled with a click of a button.
Notifications for operators to eliminate any delays in their responses. Notifications for visitors when the agent has responded.
Email chat transcripts – a useful feature for clients who want to save the instructions or any technical information provided by the agent. Chat transcripts for operators and company administrators.
Offline messages delivered to operators' emails.
If your website is still lacking an easy and convenient way to communicate with your clients, Provide Support offers a 10-day free fully functional trial which allows you to test all the features in real-time on your website and decide if it's a fit for your company.
24/7 support service is available to all our customers. If you need any help, we will be happy to see you in our chat!
Thank you to all our clients for providing great testimonials to our service!

Latest posts by Maria Lebed
(see all)