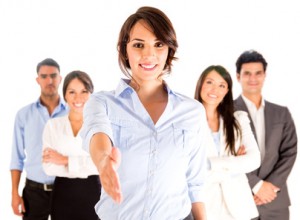 "Last Christmas I gave you my heart, but the very next day…"
You know the words…
I wanted to start this post with the words "Last Christmas" and immediately this tune popped up in my head. It is really epic, isn't it? Thumbs up to George Michael!
But anyway, I just wanted to say that last Christmas, our team at Provide Support, we had a little party. Well, probably like most of you did.
What was unusual about this Christmas party is that we actually worked! Can you imagine this?
Yes, we did!
To be honest, I don't exactly remember how it was broken, but someone suggested, "You know, we need to change the way we introduce ourselves to customers in live chat support. How about changing our operator greeting messages?"
We said, "Yes, yes! We definitely should do it!" And so it started…
Everyone was in an explosively good mood (Christmas time, you see), and we began suggesting whatever came to our mind, tweaking and geeking, recalling all sorts of crazy customer stories.
It was such a great laugh, I couldn't describe it to you!
At the end, we realized that we had quite something in there.
And we thought, "Actually, some of these greetings are very good. They may not be appropriate for everyone out there, but for someone for sure".
So I made notes, and a part of it which has passed censorship, I am going to share with you today.
Some of them are very bold and sharp, some are quite decent.
Without further ado, here's what we have come up with.
Examples of operator greeting messages.
1. Hi there! Thank you for calling us, finally! Olivia is here for you
2. Hello! This is Irene. Don't be afraid to ask stupid questions. I love them!
3. Greetings! I'm Megan. Any questions? You are at the right place!
4. Hi! This is Maria, your customer service rep. I'm sure we'll get on really well.
5. Hi, Irene here. I'm fine, and you?
6. Hi, this is Julie. Your problems – my problems.
7. Hello and welcome! I am Olga, you are in good hands now!
8. Hello! This is Olivia. I know you came to chat with me! I am ready!
9. Hello! I am Alexa, standing by to get your issues fixed and questions vanished
10. Hi! Thank you for chatting. This is Mary. I promise to take good care of you!
11. Greetings! You are chatting with Helen. Please be nice to her.
12. Hello, I'm awesome. How can I help you?
13. Hi! Julie here, thanks for chatting! What's up?
14. Hi! This is Mary. I was so bored. Thank you for saving me!
15. Hi! You have called at the right time! Megan online with you.
16. Hi! Thank you for calling! This is Maria. I've been expecting you!
Isn't the last one a bit creepy? Still, it's kind of fun. And it may work really well for certain industries…
Imagine any of this next to the operator's picture! This will create an instant emotional connection with your customer.
Before updating your operator greeting, make sure your customers share your sense of humor. How do you know that?
Well, all messages should be in line with your company style.
Leslie O'Flavahan, an expert in online communication and the honcho at E-Write in her post "10 Skills Agents Need to Chat with Customers" had a great example on this. With Leslie's permission I am going to share a piece from her post with you.
"When they chat, agents represent their company's brand, so they should sound like the brand. If, for example, you chat for a surf and skate clothing retailer, and your company's marketing message is "We keep the world ripping and rocking," you need to be able to use that brand voice in your chats. It would be jarring to write, "It has been a pleasure assisting you in purchasing your shoes."  Better to write, "I know you're going to like your dope kicks.""
Could you think of a better closure than this? I wouldn't.
You got the point there.
With any of the above greetings, feel free to use them in your website chat support if they fit your company's style and philosophy.
In conclusion, I would like to say that we had a great fun crafting these web chat messages. Perhaps you can come up with something similar for your next corporate event?
By sharing this post we hope to inspire another creative outburst in your office. Get ready for next Christmas or, even quicker than that, for Valentine's day, and think how you can show love to your customers!
Above anything, enjoy!

Latest posts by Maria Lebed
(see all)