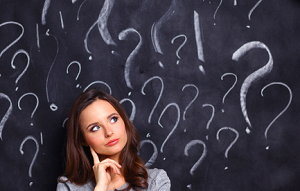 Many people consider customer service an easy job. However, a lot of young people who took on a customer service position as a start of their career surprisingly find out that it is actually a hard work. So many different skills and a good understanding of human psychology are needed to become successful in it.
What does it mean to be successful in customer service? It means that you are able to make every customer happy and that you enjoy your work yourself.
In the wide range of skills and qualities that a good customer service agent is expected to have, how to identify the most important ones? What makes up the core of a customer service professional? If you are questioning whether customer service is the right job for you, read on.
Recently I contacted a bank via live chat support to sort out a question with my account. It was quite a big and famous bank, which was considered to be offering one of the best services and having the best infrastructure.
After a long queue of commercialized canned responses I was finally connected with an agent. My account was suspended some time ago and I was wondering whether it was possible to reactivate that account and use it again. The agent replied to me "Please give me your account number and I will check this". I said, "I'm not sure if I still have the account number, let me check. I can give you my full name and my SSN, perhaps you could also find the account by these details?". Very strangely and inappropriately, and I would even say angrily, the agent replied to me "We don't give account numbers here" without even adding "Sorry" to it.
Now did I ask for the account number? I did not care to know the number, I just wanted to solve my problem and to know whether an account under my name could be reactivated or not. In my opinion, even if it were really not possible for the agent to find the account by the name and SSN, the right answer would be, "Sorry, I would still need to know your account number, as I cannot perform a search by name or SSN." That would be totally understandable. Was the agent just inattentive? I felt that they cared neither about me, nor about my problem. If I wanted it solved, I had to take care of it myself and find a way to do it.
In the end, I was more patient and polite than the agent, found my account number, gave it to them and my original question was answered. However, the impression of this bank was totally spoiled. Although my question was answered, I could not say that I enjoyed that interaction and could call myself a happy customer. That experience set me on a quest, what does a customer service agent really need to perform well, what are most of them lacking? Below are my answers.
3 Most important qualities of a customer service person
1. Sensitivity
A good agent has to feel the customer very well – feel his psychological type, his mood in order to choose the right method of working with this customer. Sensing the problem as it is, without overcomplicating or underestimating it is a very important feature of a born customer service person. Without sensing the situation, the customer and his issue, it is not possible to find the right approach and serve the client in the best possible way.
2. Compassion
To sympathize with the customer, to be able to walk in his shoes and treat his problem as one's own is also one of the key traits of a good agent. Compassion is an awareness of someone else's trouble and desire to be helpful. It indicates to a service oriented nature present in a person.  Such person would be a good candidate for a customer service position.
3. Responsibility
I really like the definition of responsibility given by the famous Indian mystic Osho. I agree that a lot of the times we confuse responsibility with the sense of duty and obligation. In its true meaning the word "responsibility" derives from the verb "to respond", which means the ability to respond consciously to any situation that is arising. In customer service, responsibility is one of the most desired qualities, as based on it a customer service person can see the customer and his situation, see what solutions his company has for this customer and create an individual approach for solving this exact problem and satisfying this exact customer. Responsibility is the foundation of personalized customer service.
I know there are many other qualities needed to become a successful customer service professional. By the way, I recommend checking out a wonderful infographic created by my colleague Mary Shulzhenko, which illustrates this subject very well. Still, in my opinion, without the 3 qualities which I mentioned in this article, it is very difficult to deeply connect with customers and deprive any joy from helping them. And joy is one of the main criteria that shows that you are in the right job, a job which brings you fulfillment and satisfaction. Do you agree with me?
If you are working in a customer service job, whether your experience has been positive and fulfilling or negative and disappointing, I would be happy to see your thoughts and insights on our subject today. Please feel free to share them in the comments.

Latest posts by Maria Lebed
(see all)