Web design and IT companies hold a special niche in the business world. Their challenge is not only to provide a great design and service to their client, but to make sure that their client's customers also have a great experience interacting with that design or service and are able to easily get in touch with the company.
One of the ways to ensure such great experience is to add a live chat contact option which allows the website users to communicate with the company right from the site, from the comfort of their desk and in total privacy.
Some of the companies have already taken on this practice and if you are curious if this has brought them any benefits, read on.
Real companies sharing real experiences with live chat support software
We thank all our clients in web design and IT who agreed to share their experience with live chat and provided testimonials to our service.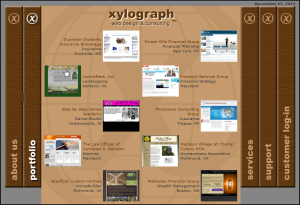 1. Here is what Denton Woodward, CEO at Xylograph, Inc., a web design and consulting company, communicates to us about how signing up with Provide Support live chat has enabled him to provide a better service to his clients and even save them costs:
"Two features make your product preferable to others that I have installed for my customers. First, your price is outstanding; my customer was paying nearly triple the cost with his previous chat software. Second, and most importantly, my customer has several web sites on one dedicated server, and he can use one license of your software to support all of them. With the previous vendor, he would have had to purchase one license for each web site, which would have resulted in a ridiculous cost. I intend to use your product again with other customers when the opportunity presents itself."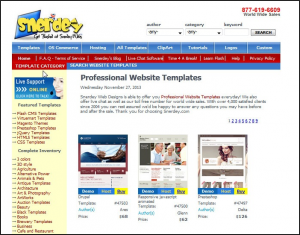 2. Scott "Snerdey" Lawrence, founder and CEO of Snerdey Web Designs shares another great insight into live chat. It appears that users searching for web design and IT services online do prefer live chat over other communication channels. Here's what Scott says:
"Since 2004 we've utilized the ProvideSupport Live Chat Software on all of our websites. Even more, if you're a webmaster you can sign up for the affiliate referral program and offer it to your clients as we have been doing. With just a little effort the sales will pay for your account and then some. Interesting thing I've noticed with our website is that we've had a toll free number and live chat for clients to choose from. Over 80% of our sales come from the live chat. Thank you for creating such an amazing tool we're happy to share with others!"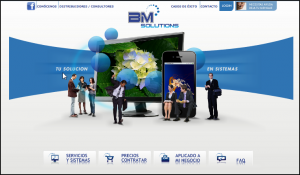 3. Pedro Barboglio Murra, the General Manager at BM Solutions, an IT consulting company reveals how adding live chat to their website has helped his company to attract more clients and increase customer satisfaction:
"I asked our team that we needed to increase the number of clients per month from our web site, and give better support to our current customers. We concluded that we needed an online chat. We did a research and came with a lot of chat providers but they were very expensive or didn't have any functions until we found Provide Support. We've been using it for a long time, we are very happy and we have increased the number of clients we get per month by more than 200% and our current customers are happier with the support we give using the online chat. This is by far the best chat we have seen, they have the greatest support and their stuff is always happy to help, and you cannot beat their prices. This is by far one of the best solutions my team has given me."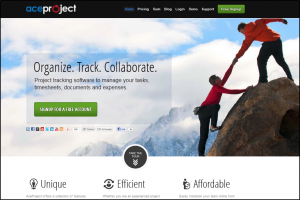 4. The ability to simplify customer interactions and give your company a competitive advantage is what Daniel Raymond, CEO at Ace Project, project tracking software company, considers to be the most valuable benefits of live chat:
"We have been using this chat application for nearly four years now and are very pleased with it as well as with their customer service. Our business is online project management software and our web site visitors may create a free account to give our application a test run. If they feel our product meets their requirements, they may then decide to subscribe. Offering our users a simple, convenient, reliable and live gateway to our support staff is therefore crucial when it comes to making the most of a potential client base, and subsequently, for customer satisfaction. In this regard, Provide Support has definitely given us a competitive edge."
Additional benefits that Provide Support Live Chat offers to web design and IT consulting companies:
Ability to hide the live chat button from certain pages or offer the service only to registered users – members of your site or current clients
Ability to show the chat button on multiple websites and domains at no additional cost
Extensive customization options. You can remove Provide Support branding and "Powered by" link and add your company logo. You can also upload operator pictures, change background color, fonts, system messages, customize the pre-chat and offline form fields
SSL secured chat
Ability to translate the visitor messenger interface into any language
Downloadable chat client for Mac OS, Windows and Linux, and web-based chat client
Plugins for easy integration with Joomla, WordPress and Magento CMS
24/7 live chat support
Generous affiliate program with a 30% recurrent commission
You will find many more features that will help you provide a better and more efficient service to your clients as your explore the software. Feel free to sign up for Provide Support's Live Demo and Free Trial. If you have any questions about integration, how to get started or any additional features, you may call our support chat right now.
Thank you for reading!

Latest posts by Maria Lebed
(see all)